Usually when Mr. Freeman comes back from work he doesn't ask me how my day was, he asks me what made me smile.
It helps me count my blessings instead of brooding over how many times Master Elliot told me "no" or how Miss Avery emptied the entire contents of my wallet multiple times.
What made me
smile
today was the little sprinkle of rain we got and watching my kids enjoy it.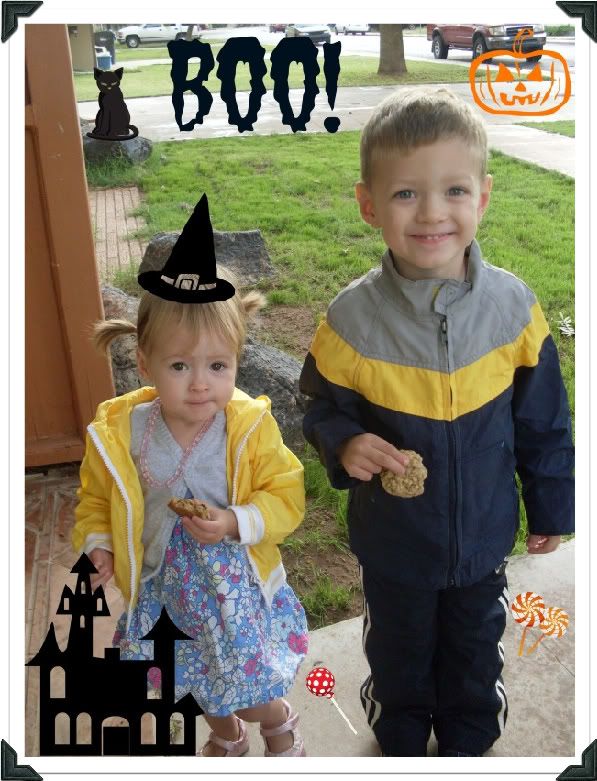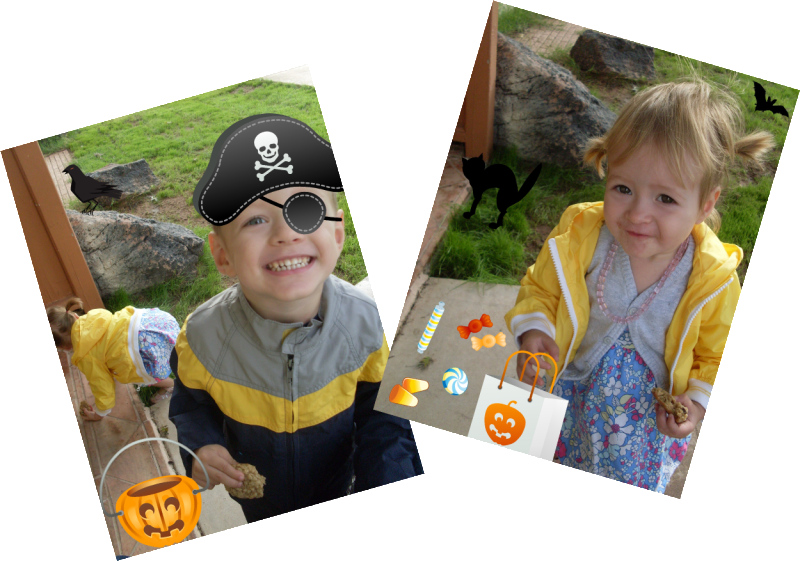 Can you tell I'm looking forward to Halloween?
I still don't even know what I'm going to dress up as.
What makes me smile is different every day.
Sometimes it's sweet Elliot giving me a big hug and kiss telling me he loves me.
Sometimes it's Andrew Dear giving me smooches.
♥
Sometimes it's Avery Bug making a funny face.
Yesterday it was making homemade cookies and sharing them with the people I love
♥
that made me smile the biggest.
(Elliot and Avery both have a cookie in their hands in the above pictures.)
To share the love here his the recipe to these yummy cookies. Compliments of Better Homes and Gardens cookbook,
14th edition
.
1/2 tsp cinnamon (optional) - I always add the cinnamon.
1/4 tsp ground cloves (optional) - I don't have cloves and it tastes fine without.
1 1/2 c flour - I always do 1/4 c wheat flour and the rest white and you can never taste the wheat.
1 c raisins or choc. chips (optional)
They are easy breezy to make and taste delish!
♥