The other day I was shopping and came across these adorable 10 pack bird paperclips. I don't have much use for dainty paperclips but I got them anyway, knowing I could make something else of them.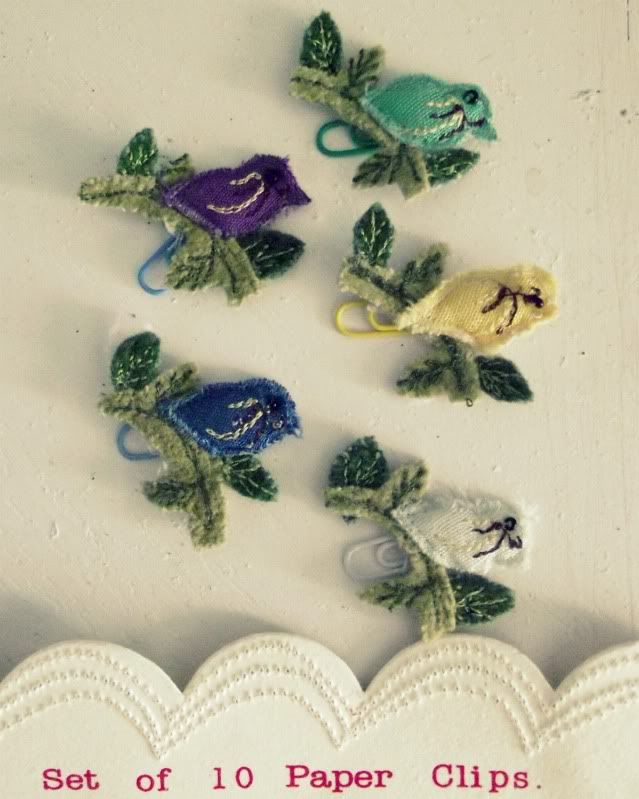 Here is what I did:
M1.gently cut the paperclip off the back
2. hand stitch a hair clip on being careful not to stitch all the way through
3. continue steps 1-2 with all birds
Below are five completed.
I love how they turned out! They add just a little whimsy to Avery's hair. Perfect for baby shower gifts too!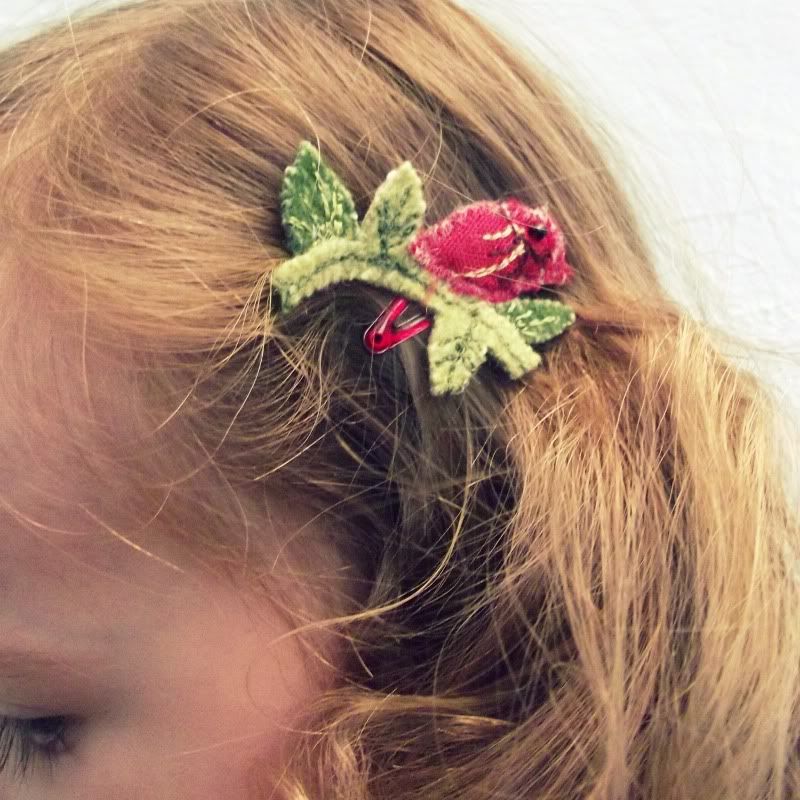 Well, today has been full of cleaning and packing. We fly tomorrow morning. Pray that None of our flights will be delayed and all will go well. I'm not sure when I'll have a chance to post the next couple weeks but there will be pictures at some point so be prepared.