Check it out! Elliot's second picture he drew of himself. His first one was for pre-school a couple weeks ago.
I'm pretty sure he drew himself better than I would!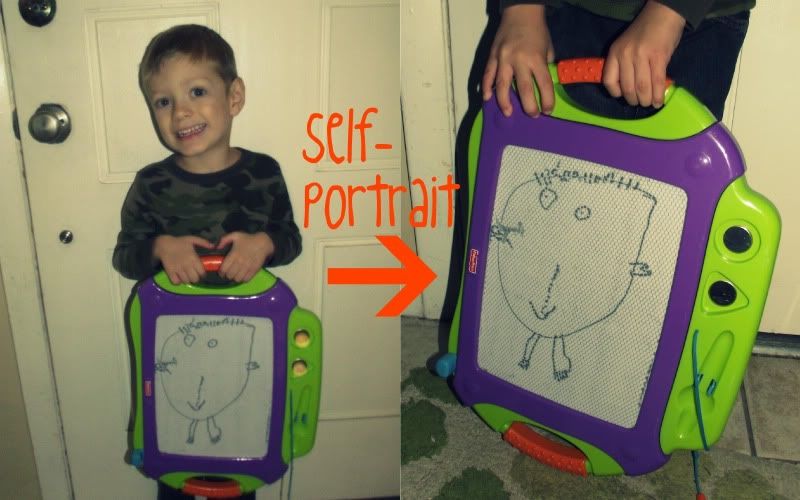 I was just looking at recipes online and came across this recipe and started drooling so I put my iPad down and made it on the spot. Have you ever done that before? My ramekins are smaller than the ones in the post so I took out half a cup of milk and it worked out. You should make some!