Judging by this mess, can you tell what craft the kids and I did today?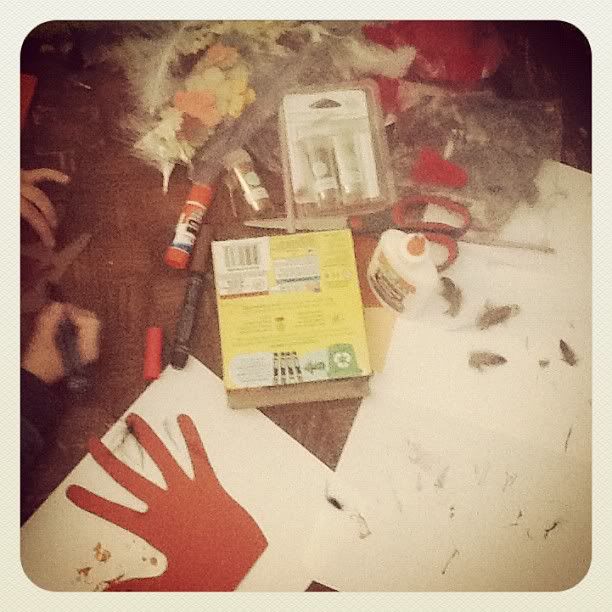 If you guessed turkeys you are right!
Andrew is camping and I wanted to do something fun with the kids to help the time fly by.
It was a big mess but I love how our turkeys turned out.
Far from accurate but you get the idea.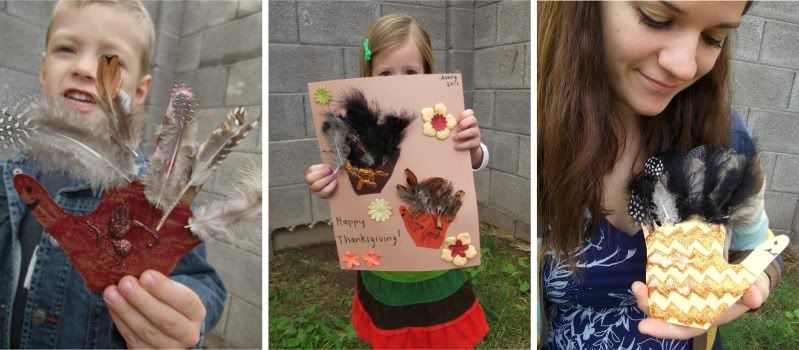 We used materials that were already lying around the house such as feathers, card stock paper, Martha Stewart glitter, markers, elmers glue, and scissors.
Elliot really took his time coloring. Avery finished both of hers before he started gluing his first one.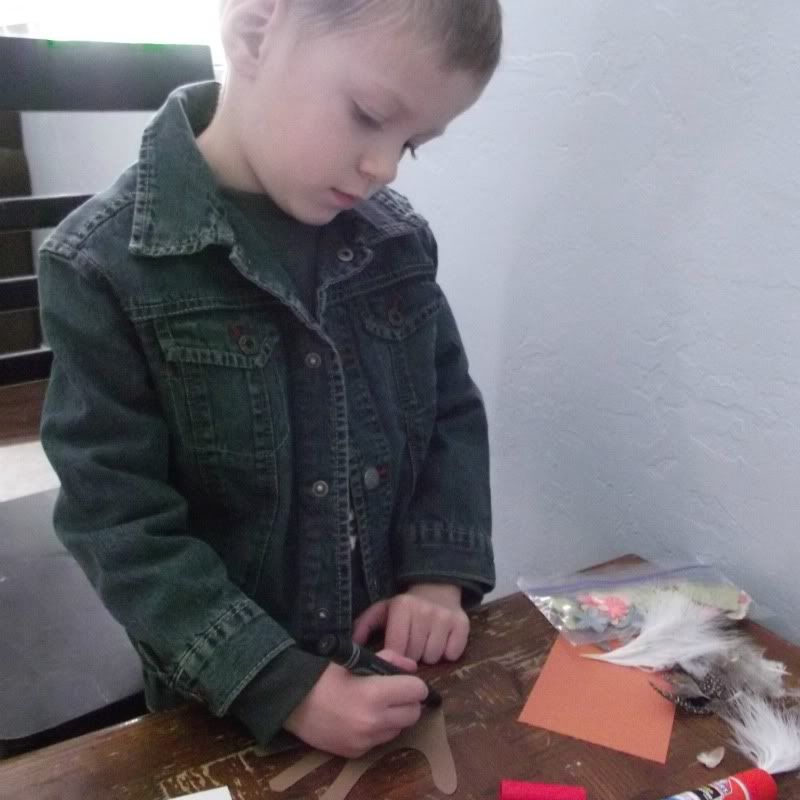 Her face is hilarious here! It's like she's critiquing her own artwork
thinking she can do better next time.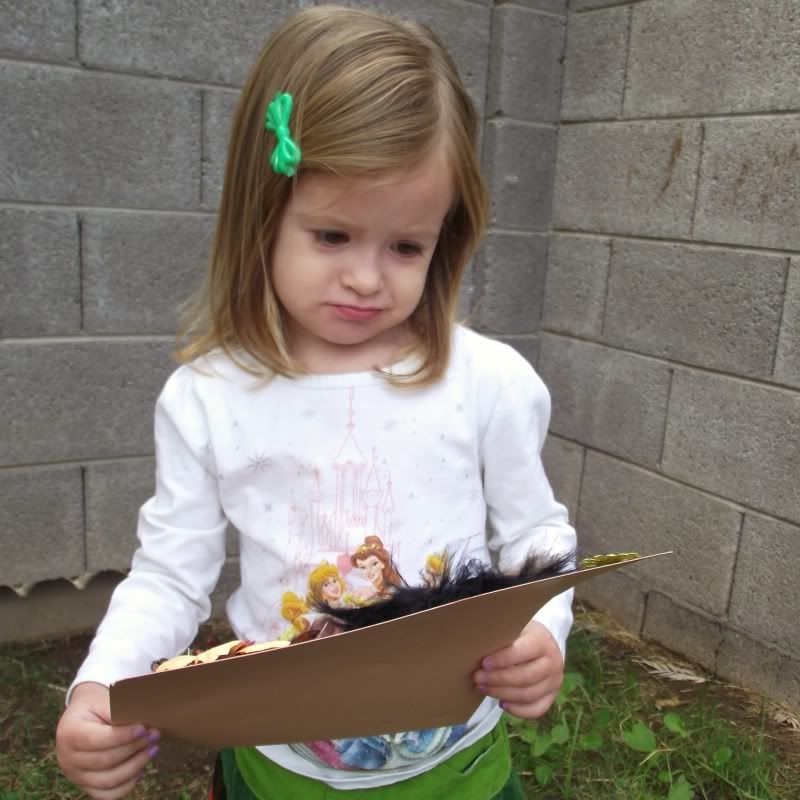 I didn't want to miss out on all the fun so I styled my turkey with chevron stripes.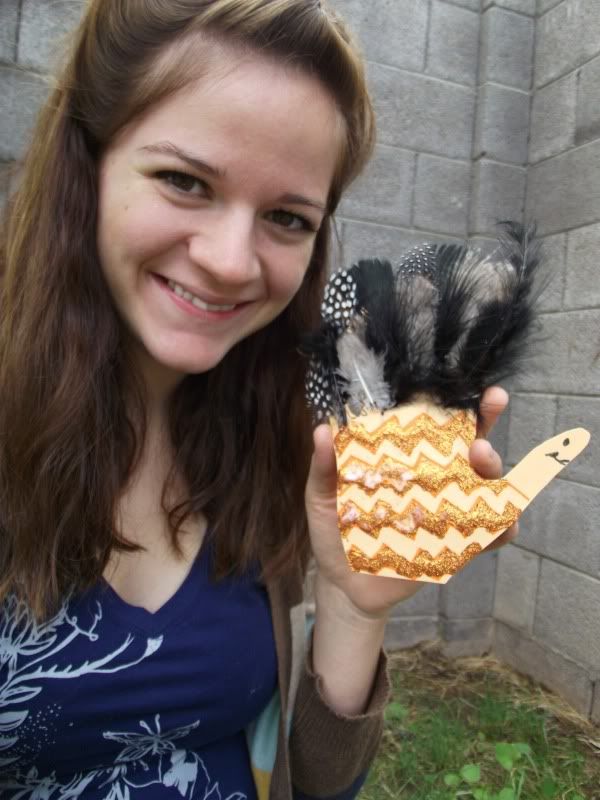 And here are the finished products.
I think we might make this a tradition and start making them every year
to get us in a Thanksgiving mood.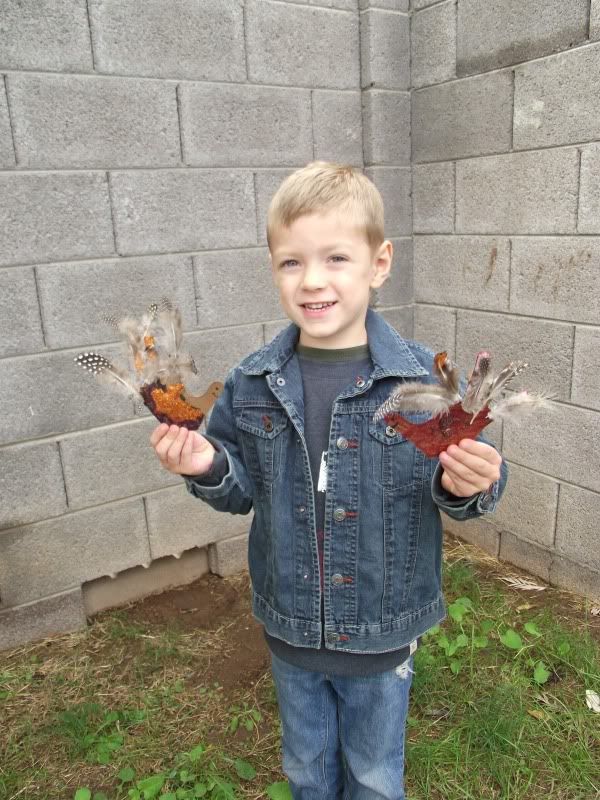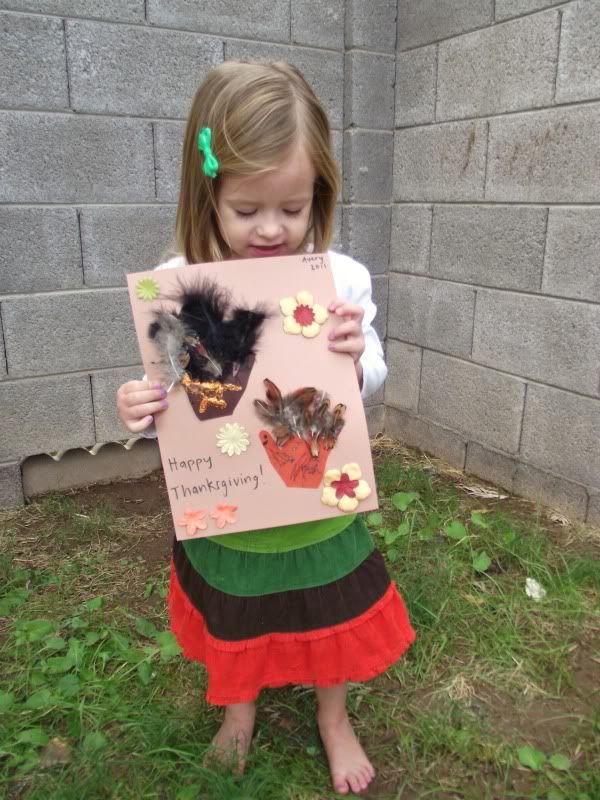 Maybe we'll roast some marshmallows in our fire pit tonight to celebrate.