Hair has always been a hobby of mine. I love cutting and styling other people's hair. I've gone through quite a few styles myself over the past few years. I really should have gone to beauty school because I don't really know what I'm doing. Some of the time the hair styles and cuts I do look good, and some times not so much. Most of my hair experimenting was in high school. I was fortunate to have three younger sisters to practice on, although not always willingly.
I was looking through some old pictures and came across these of Ruth a couple years ago.
This is how I did her hair after watching
this
music video.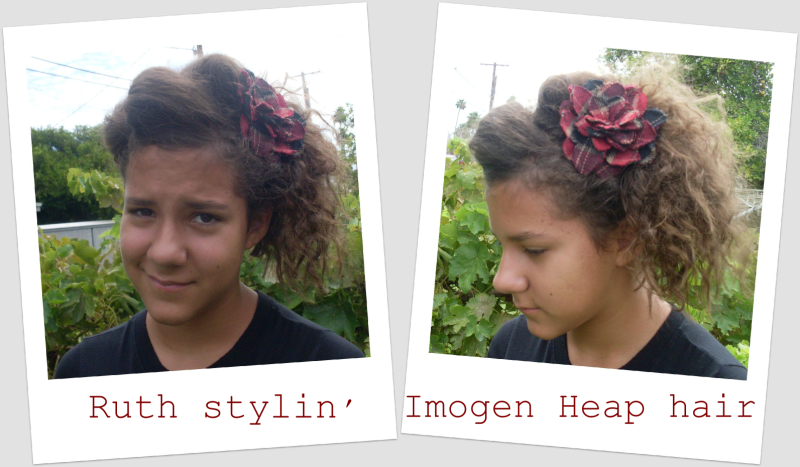 I'm not sure how much Ruth like it but it was just for fun! Since then I've done her hair really cute for
dances
. I also did Nora's for her
wedding reception
. I don't do my sisters' hair as often as I used to and I miss it! Avery's hair is so thin and slick -nothing stays. Mostly I just cut Andrew and Elliot's hair. As far as my hair I'm kind of in a frump. I never know what to do with it! It's so thick and bushy all the time and growing out my bangs is taking FOREVER! Do you ever feel like this? If you want me to style your hair give me a call. I can't promise it'll turn out but it will be a lot of fun!