"How was my birthday/Thanksgiving?" you ask. Well, it it was amazing. How was yours?
Thanksgiving is one of my favorite holidays and I had a good time.
I got to eat a lot of yummy food!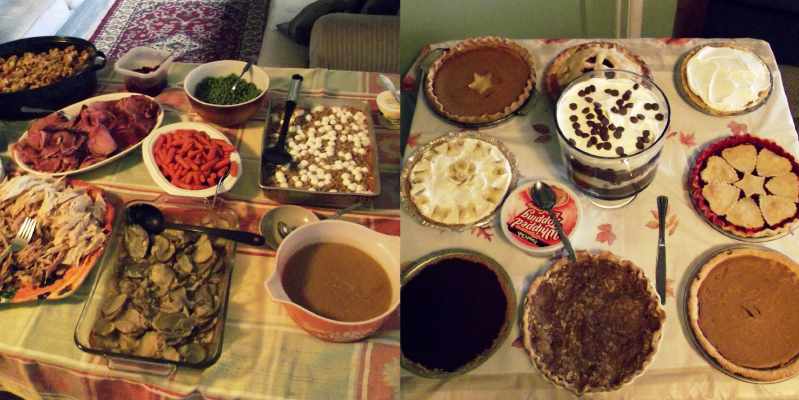 I got to spend time with family, including my grandma that I don't see very often.
I watched Andrew play with the bow and arrow he made out of bamboo.
That's his new phase right now but I'll have to share photos because it's actually pretty cool.
Instead of the usual football after feasting my dad set up a volleyball net and we played in the rain.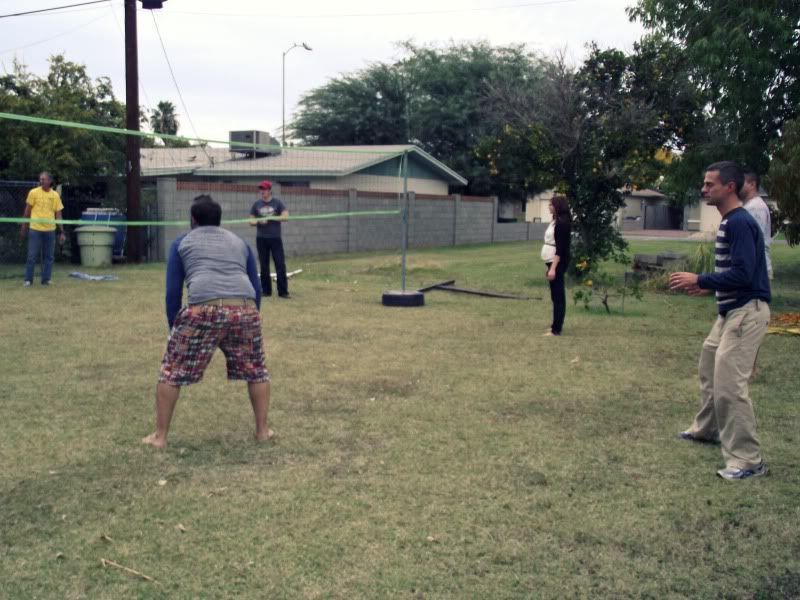 My family also sang to me but we saved the candle and cake ceremony for today.
My mom made this delicious heart shaped cake from scratch.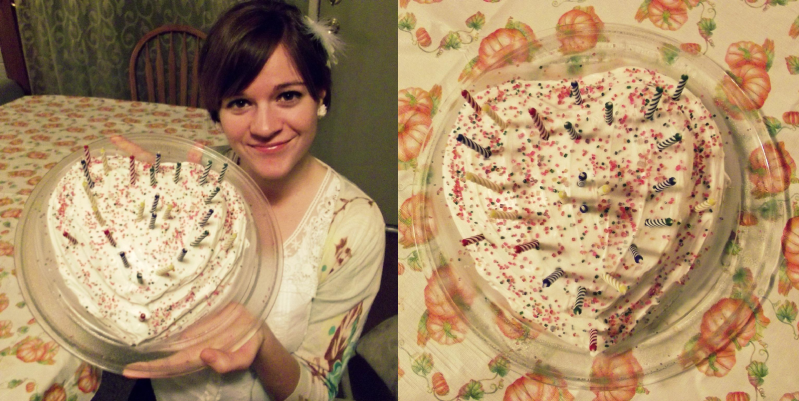 I know I just shared a belly picture two weeks ago, but who's keeping track?
This is me at 26 weeks looking smaller than I did in the last picture. I think the uterus is growing up, not out, right now. I also wanted to share the cute felt bow I made for Avery, and my hairdo that actually turned out the way I wanted it to. I love it when that happens!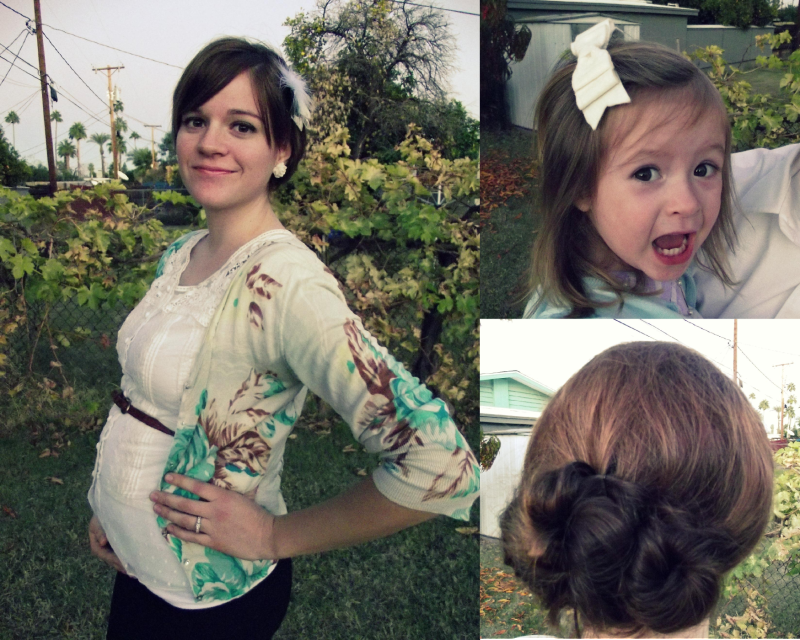 Happy Holidays!