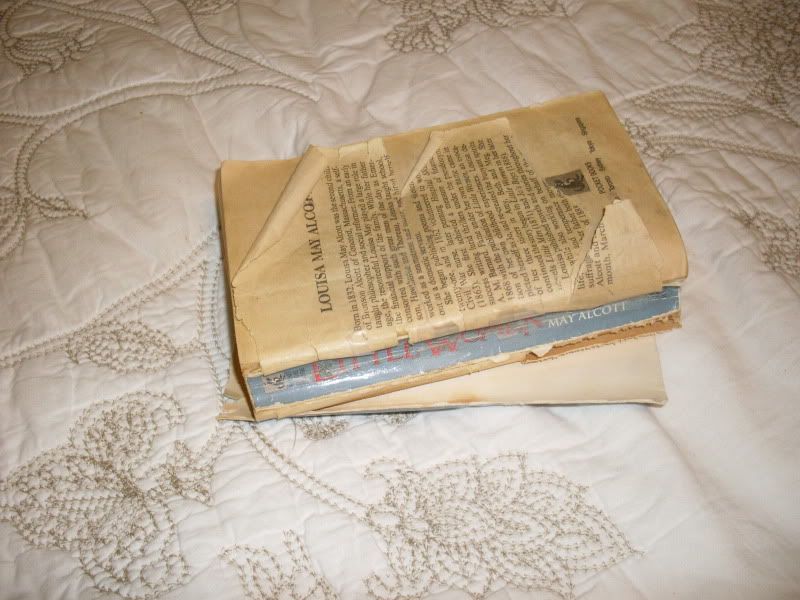 Today I finished a favorite book of mine for the second time called Little Women. Now this book is special to be because it was the first book I ever owned and I bought it with my own money about 15 years ago. I also love it because I can't help reading it without comparing the March sisters to my sisters and me. They had such a good relationship at the beginning of the book when they were still girls that it's hard to believe that Amy wasn't even there for Beth's funeral toward the end when they were all grown.
The above is the only Little Women film I've seen and I love this film but books are always better than movies and this book was no exception. Reading the book made me wish someone would come out with a new film longer than the other one so it can be more accurate to the book. The problem with that is it wouldn't have the same cast I love in the Little Women movie I love so much. Isn't Susan Sarandon perfect as Marmee and Claire Danes a perfect Beth. You can't forget Cristian Bale as Laurie. I fell for his boyish ways as Laurie and the boy in Newsies well before he got really popular with films like Batman and The Prestige. I think I almost prefer him in those early films.
That reminds me. Watching the film I can't help wanting Laurie to end up with Jo instead of Amy and I know I'm not alone in that. I understand why but the book makes me feel much better. If you haven't read the book you MUST. If you can't get one at the library you may borrow my sorry copy.
Before I leave you get the book Little Women I must tell you about a really sweet giveaway. If you don't have a little girl ignore this or enter the giveaway to use winnings at a baby shower gift. These little clips are really too precious. Enter the giveaway
here
.