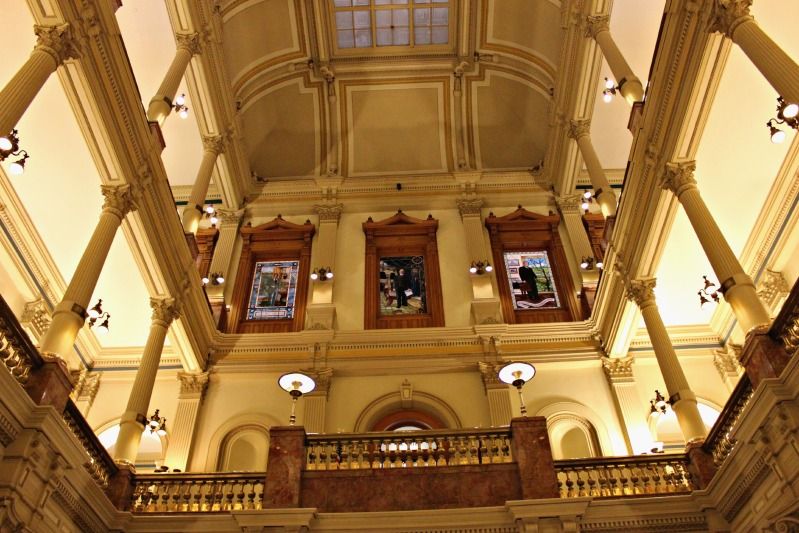 Our hotel was located in downtown Denver area and right after we got settled in our hotel room we went on a walk and happened upon the State Capitol. I wish I got some nice exterior pictures because the building was very beautiful. But so is the inside! I mean, look at the detail on the elevator!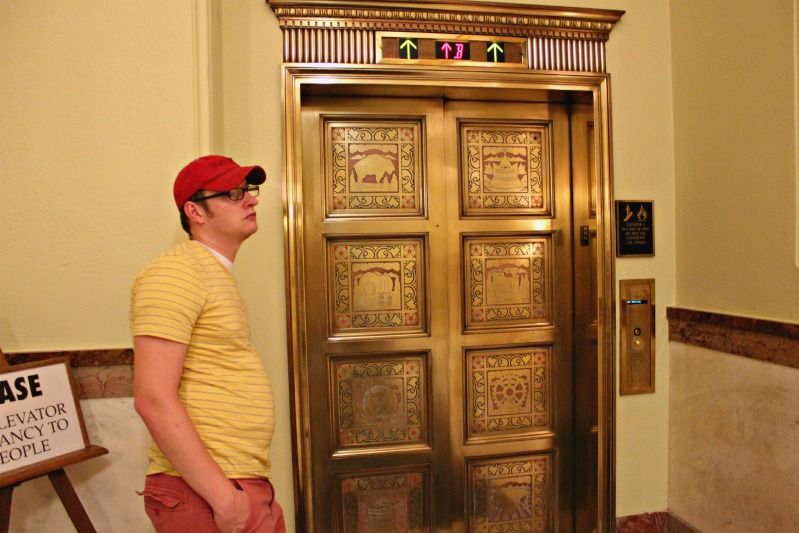 There was this hallway with a painting of every President, except Pres. Clinton was missing. What the?!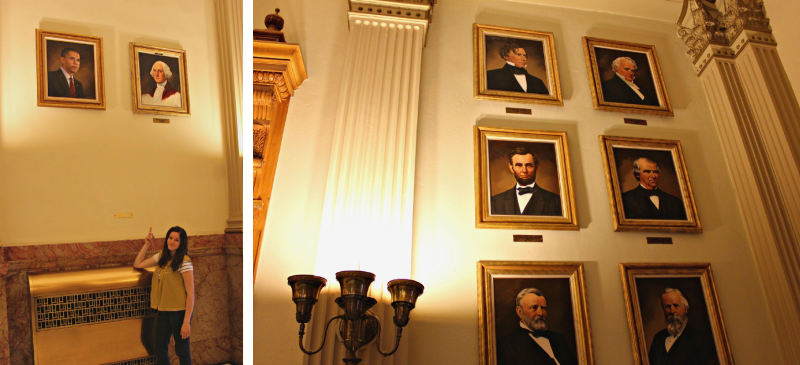 I couldn't help looking at all the crown molding and wondering how to recreate it.
Not that I want my house to look just like that, but the detail is incredible!