England Adventures continued:
I couldn't get over how beautiful the moss on this shed was, so of course I had to take a picture. This was near Helmsley Castle so I should have put it on the last post. The rest of this post is dedicated to York and Castle Howard.
My pictures don't begin to do justice to Castle Howard. It is actually not a castle but an estate. Because we visited it during an off season month we were only able to visit the grounds. Maybe next time we'll see the inside. Walking around and admiring the grounds put Pemberly in mind. It was that beautiful and grand.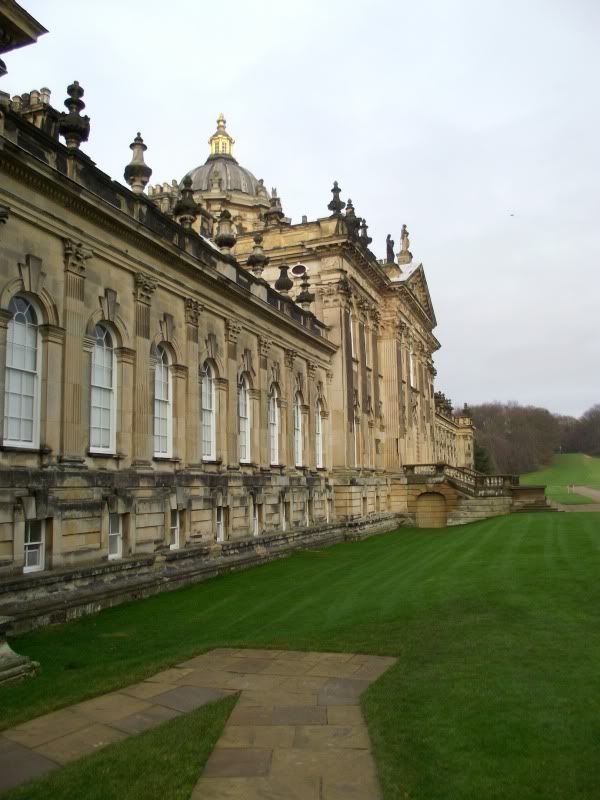 Check out this stunning fountain!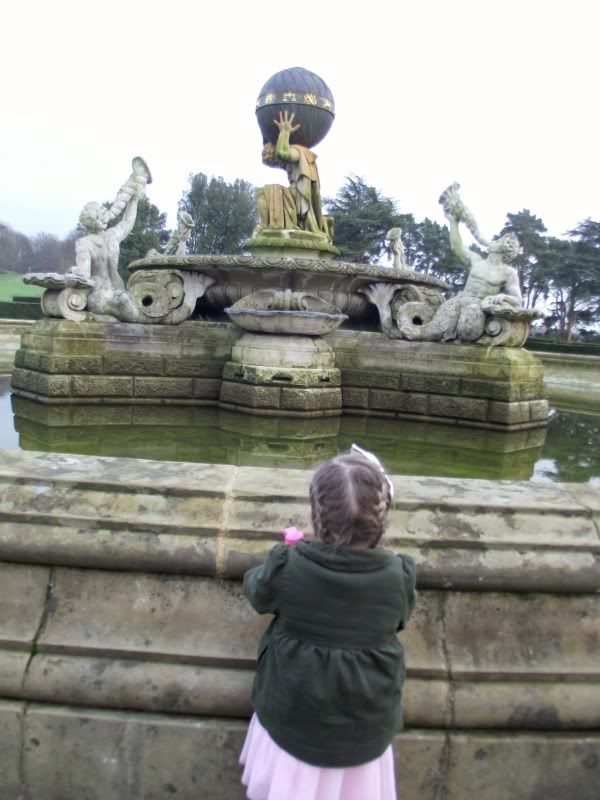 Julie and James looking as cute as ever.
They had several gardens and this one was part of the rose garden. With no roses in bloom it just looked like a bunch of sticks and thorns but I'm sure it's gorgeous come spring.
Love this fountain with fish!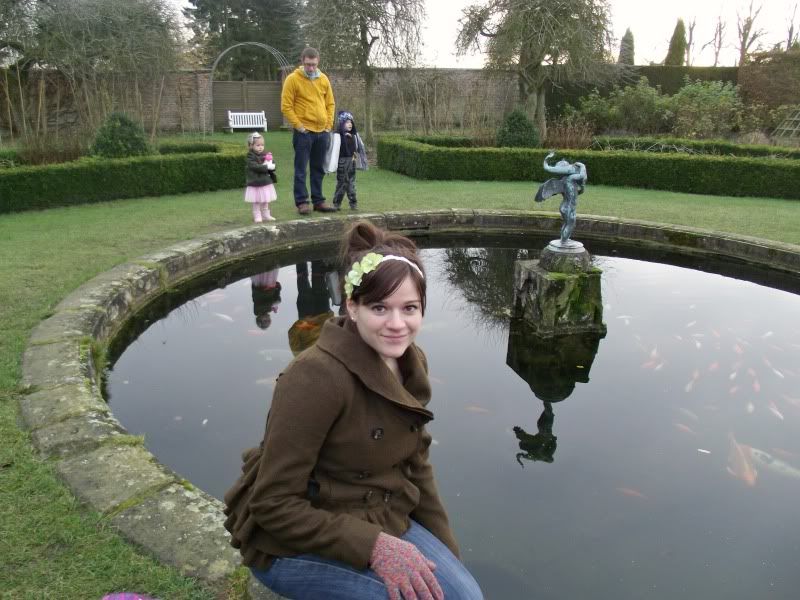 The rest of these photos were taken in York. Claire, Rich, and Rich's sister Harriet joined us there. Andrew and I have been to York several times since it's only an hour away from Andrew's home town.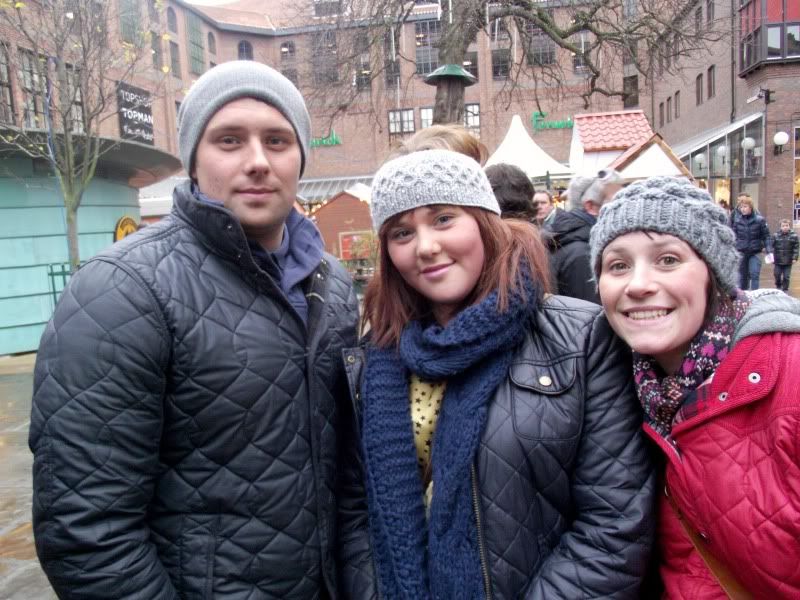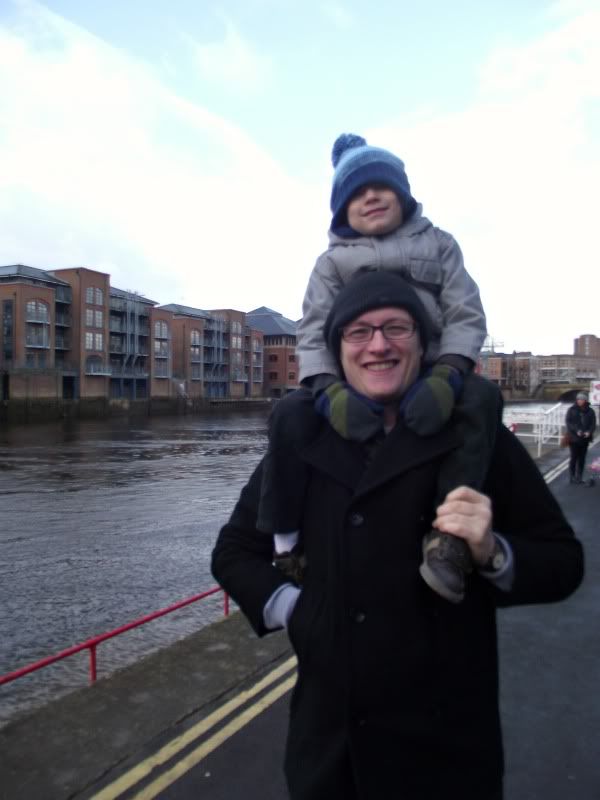 We've seen York Minster several times so this time we got pictures from the other side. It's crazy to think how old this building is and how people built it with tools of their time. Amazing!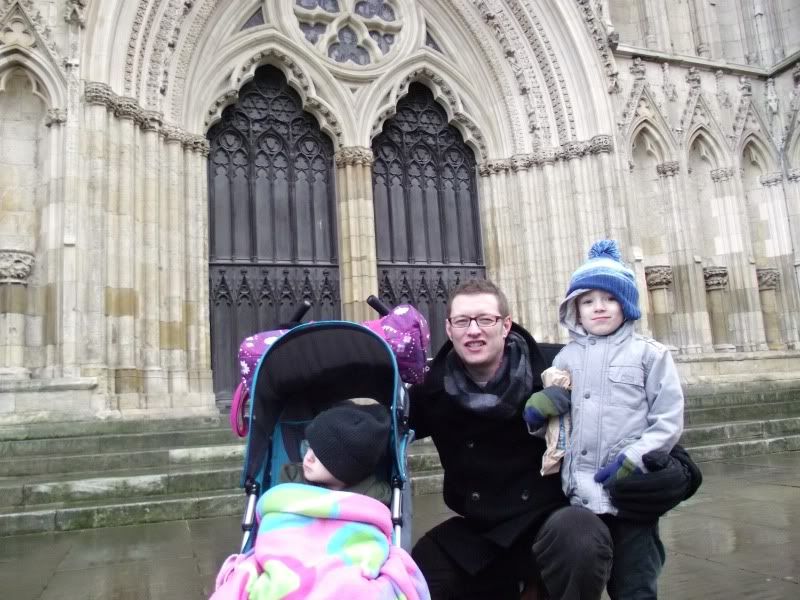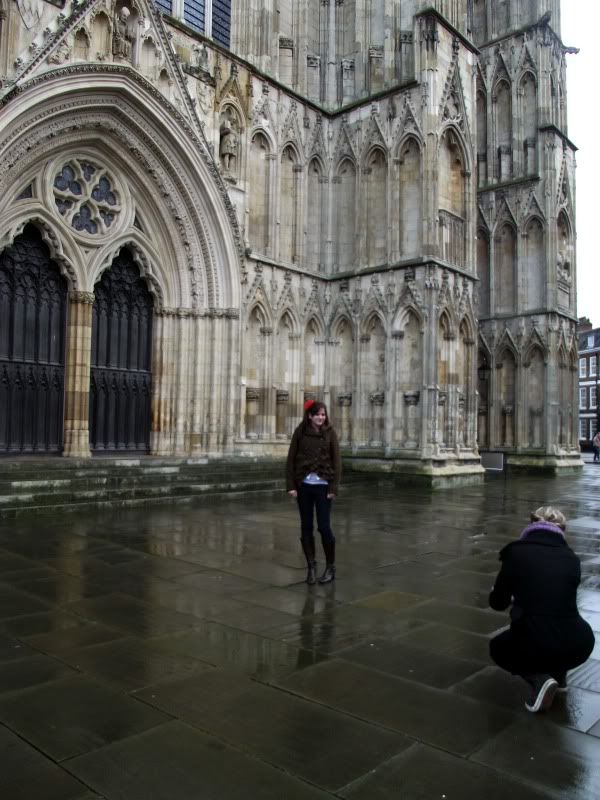 Is it just me or does Avery look a lot like her mommy here?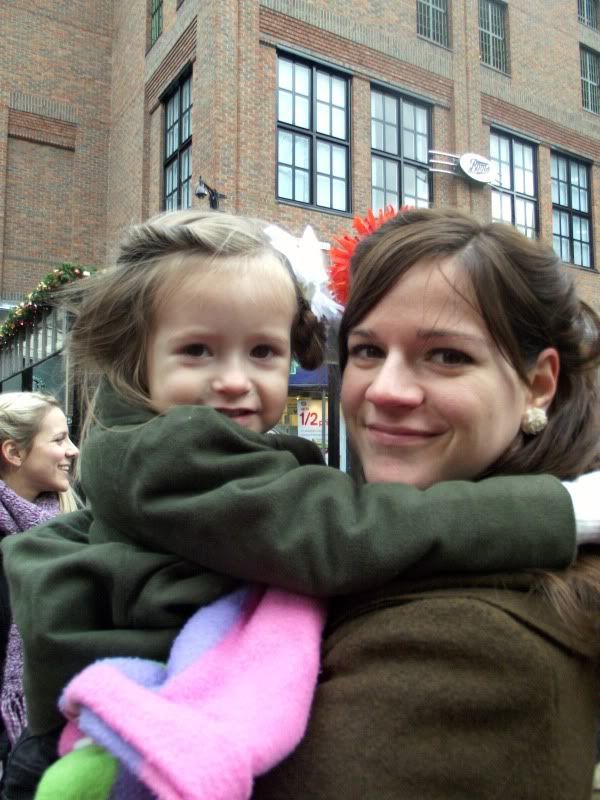 Here's Andrew enjoying a delicious cornish pasty. The rest of us had sausage rolls which I prefer and happen to be much cheaper.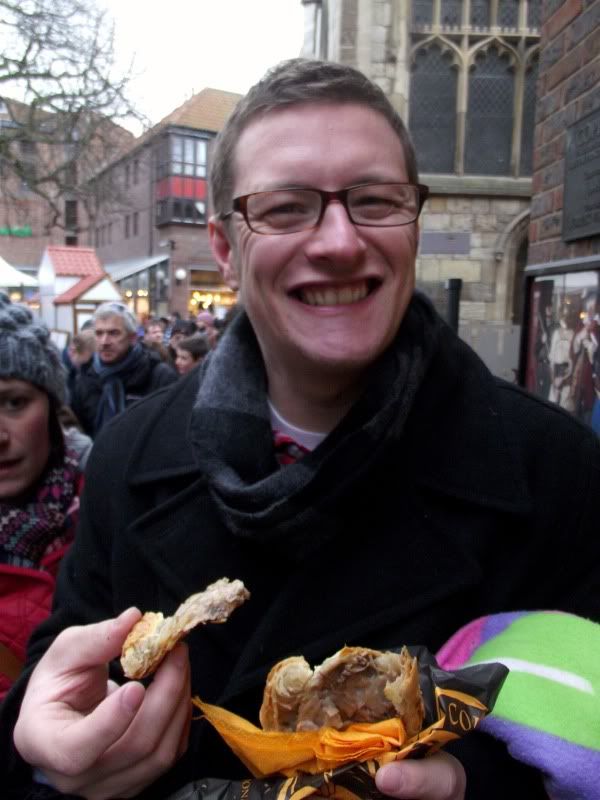 While we were heading back to the car we all got soaked! I'm glad it rained at the end of our time there because it was
cold
!