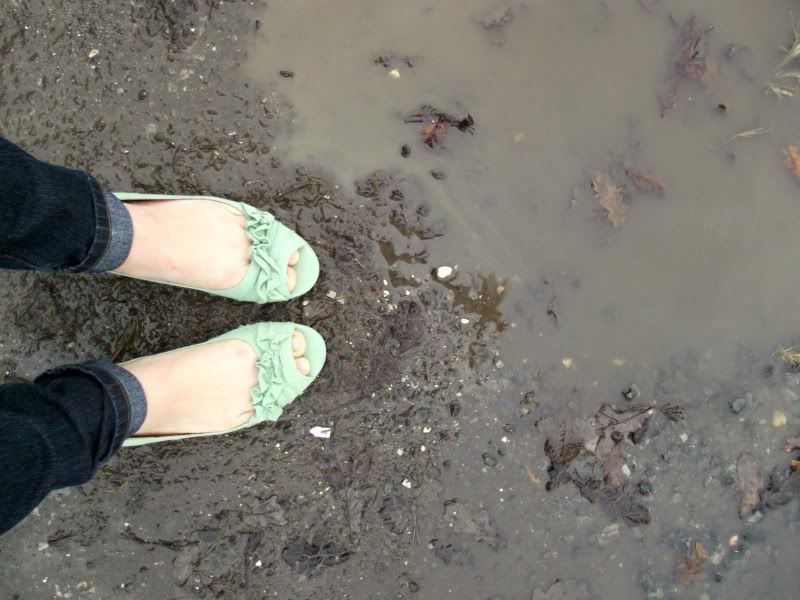 The last couple days we spent in England were dedicated to spending time with family and visiting local places that have sentimental meaning to us. Beverly Westwood, a beautiful open field and walking area in Beverly, was at the top of my list. This is a special place to me because it's where Andrew proposed to me on on New Year's Eve 7 years ago. He picked that locations for a couple different reasons. One of them is it's name. I went to Westwood High School and he knew how much I loved it there. When he proposed it was all wet and muddy (see above picture) so he was unable to do it on one knee as is tradition, but it is still a great memory for both of us.
Next up was the Humber Bridge. When coming to Hull from out of town the Humber Bridge is the first thing you see on the motorway. It lets you know you're in Hull. For Andrew and me it's a sign that we're home. Yes, even though I'm not a native, Hull is my home away from home. Can you see part of the bridge behind me in the picture below?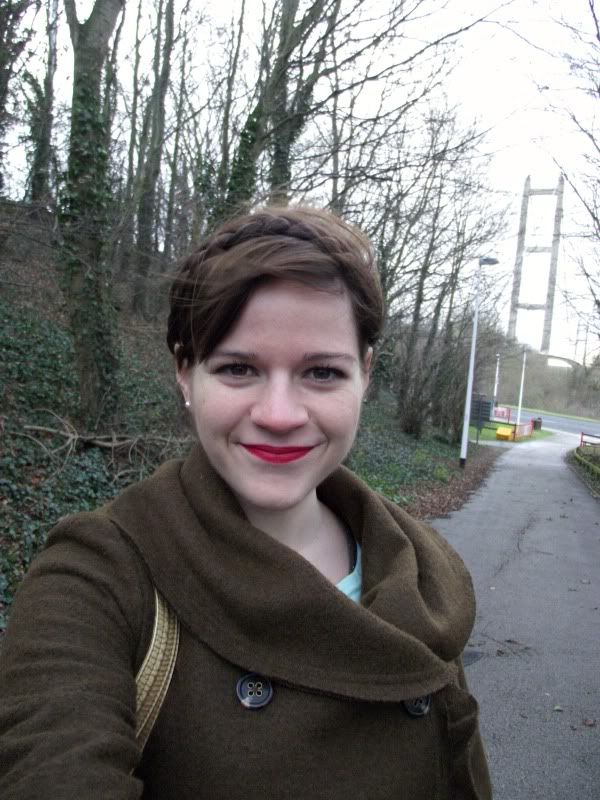 Us on the bridge with Andrew's parents, Carol and Neville.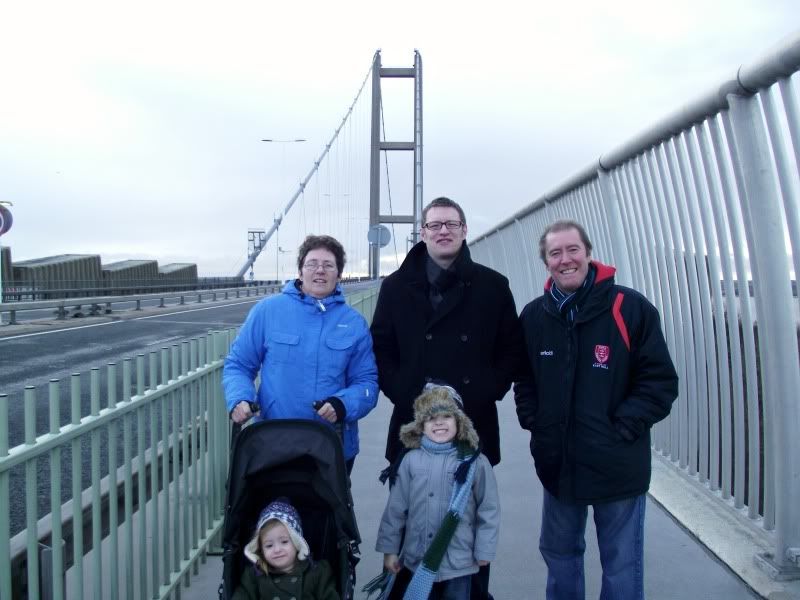 You wouldn't believe how windy and cold it was on the bridge! The wind was so powerful and it cuts right through you!
We went to these last places on the day we were supposed to be in Holland so I'm glad we were able to make the most of our time and be with family and visit these special places instead. We were also able to visit our old one bedroom flat. It's where we lived when Elliot was born. We have lots of good memories there.
On our last day one of the places we visited was Hessle Forshore. Yep, that's the Humber Bridge in the background. We took Julie and James there at dusk and it was such a beautiful experience.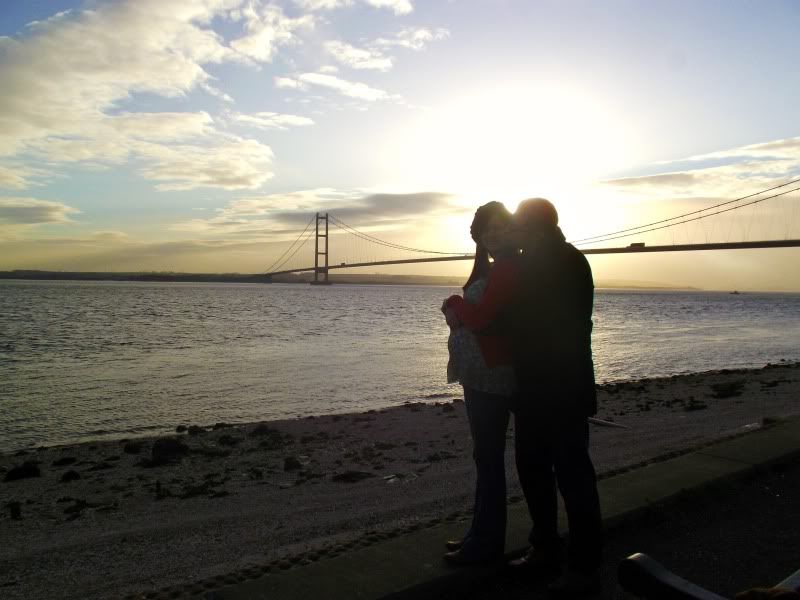 So romantic!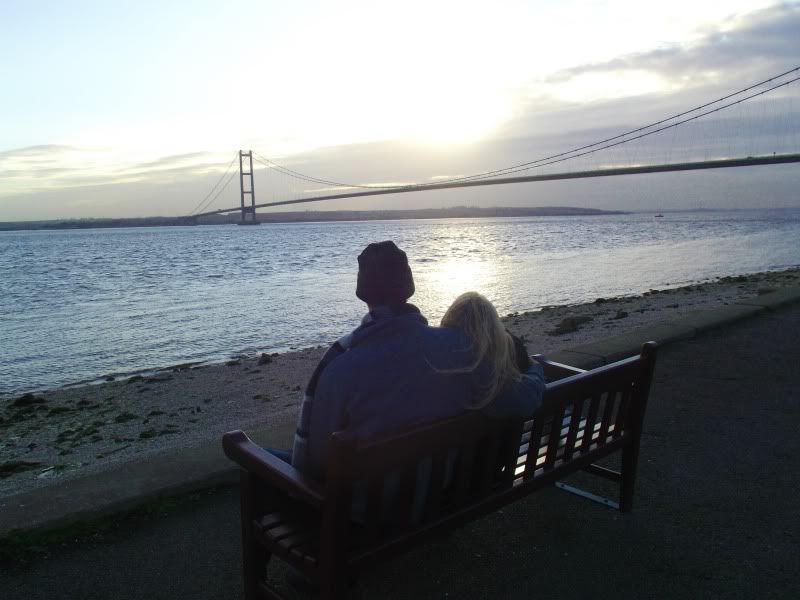 On our last day we also took the time to visit family and take lots of pictures saying our goodbyes. I'll spare you those pictures but one. Below is a "family" picture at Andrew's grandma's where we stayed. Not sure why Josie is in the picture, and technically Rich isn't family either but I love it anyway!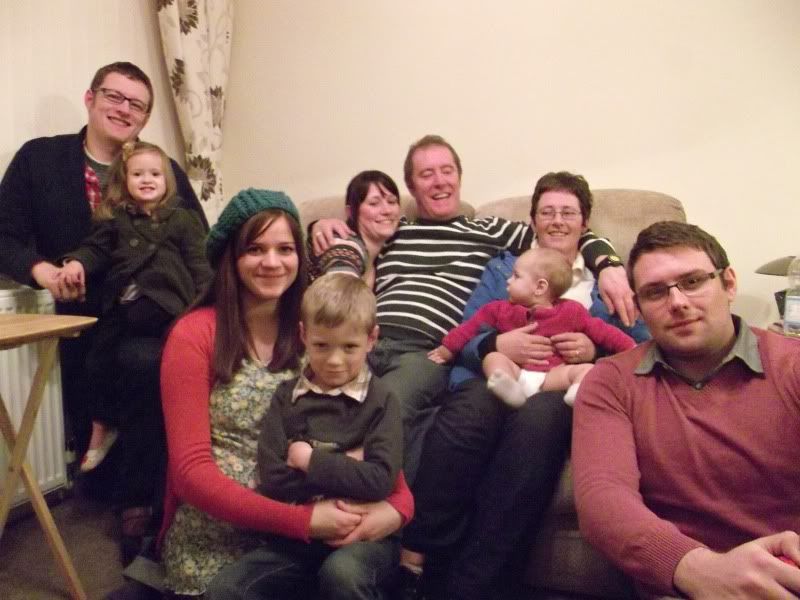 Andrew and Nev saying their last goodbyes at Manchester airport below.
Traveling home was just like traveling there. Long! Even though Andrew would have easily stayed another week we were all happy to make it home safely and enjoyed sleeping in our own beds again.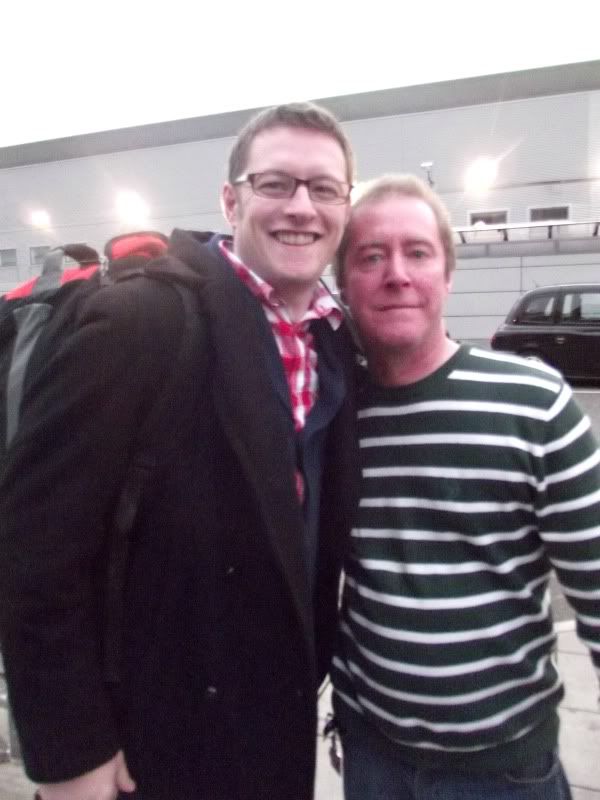 Home sweet home! Speaking of sweets, check out all the goodies we brought home to share! Yum! As of now we're planning on our next visit to England to be summer 2014. Hopefully no one will get sick and our plans will actually work out!
It took me a while to get all these posted but I posted pictures regularly on Instagram while we were in England. If you care to follow you can find me at "marilynturkey".