I married a guy who is always learning and growing. I love that about him. He's not happy with just settling for the great life he was given, he wants more, and not in a selfish way. I would be worried if Andrew didn't have any long-term or short-term goals. He really makes me want to work harder to be a better person too.
Andrew is not a runner but he made a goal to run, not walk, the
10k Turkey Trot
, and do it in under an hour. He's also doing the
Warrior Dash
in April (wish I was too!). Since he graduates from Colorado State University in May I've been thinking of what would be a good graduation gift to get him. He deserves something great so I decided to gift him with some
Vibram Treksport
shoes.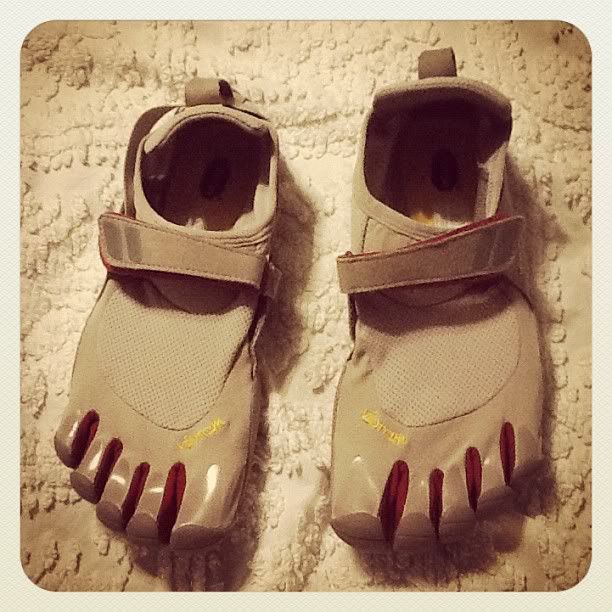 I gifted them early because they take a long time to train in order to not damage your feet. Andrew has sensitive feet and his latest pair of running shoes were just not working for him. Vibram shoes have a great reputation so I hoped they would be better for him. If you're wondering how he likes them you can read more at
Hunting for the Running High
, a blog Andrew just started to document his running experiences. He's been learning about how nice toe socks feel and the difficulties of juggling an active lifestyle with school and work. I love supporting him in his endeavors. Now we both can't wait until he graduates but a lot will happen between now and then, like a baby . . .