Everyone took turns getting sick while we were in England. Somehow my immune system lasted until we got back so I have been battling a head cold since Sunday. I'm telling you this as an excuse for my delay in posting these photos. I took an over-whelming amount of pictures in the two weeks we were in England so I decided to post a few at a time. These are in sequential order so if they seem random you know why.

This picture is on Christmas day. Elliot and Avery got spoiled the whole time we were there. We all really enjoyed spending time with Daddy's side of the family this year.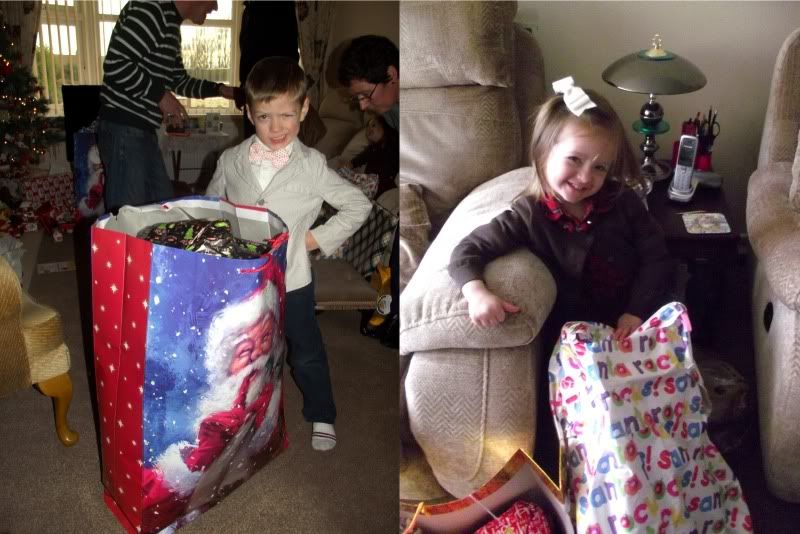 Andrew is showing off a couple of his swords to James. So glad they didn't make it back!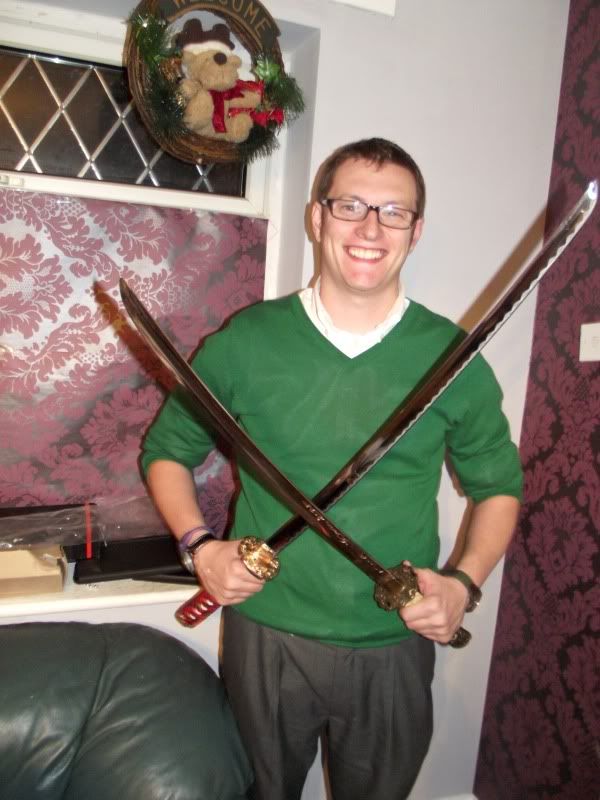 Julie, James, and Josie in Andrew's home town (Kingston Upon Hull) at the marina.
This is in one of my favorite stores: Primark. Primark is similar to Forever21 but even less expensive. The clothes are so cheap they're almost disposable, so don't count on durability. Andrew is standing next to an odd item of clothing. Not sure even he is man enough to wear these adult onesie pjs.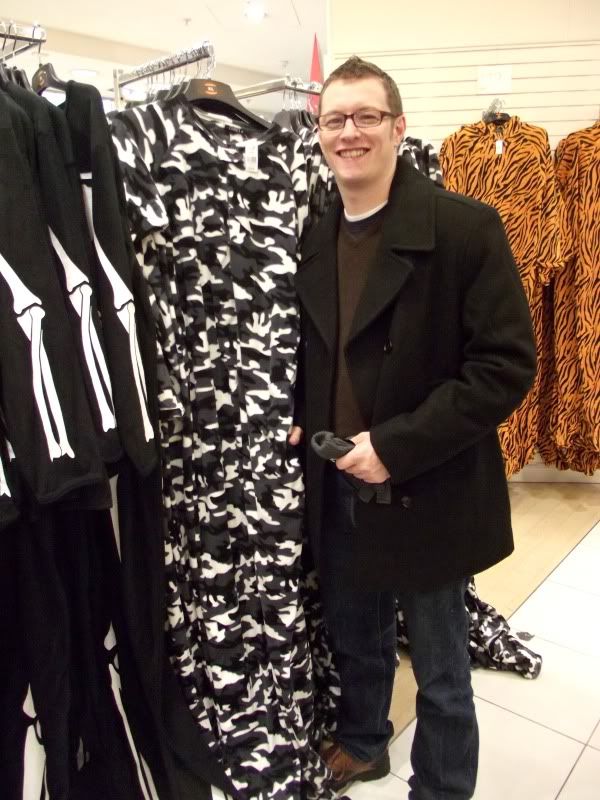 Below is Helmsley Castle. It's a place Andrew, Julie, and I have been to before but we thought James would like it. Unfortunately the grounds were closed so this was as close as we could get to it. Moss grew simply everywhere so I had to capture it on my camera.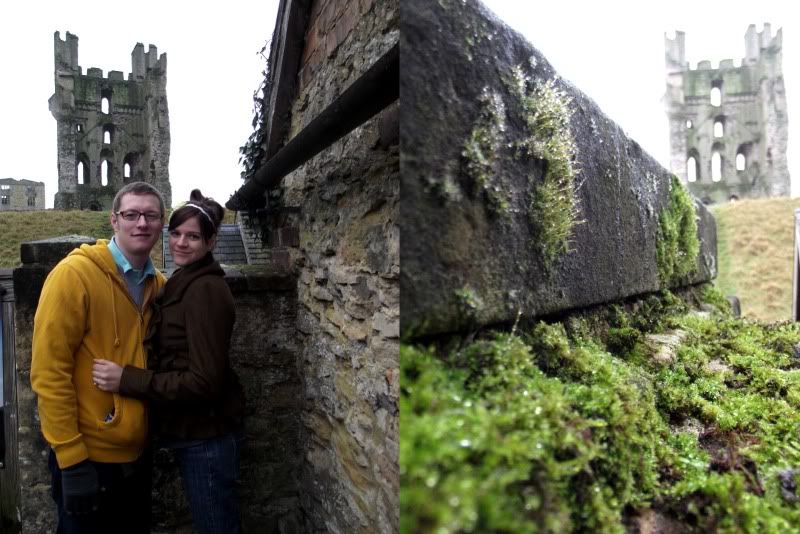 So those are the first set of memories I took away from this trip. Expect more to come.