Most people don't know anything about Scarborough except that there's a song about it. Remember?: "Have you been to Scarborough Fair?". The actual fair stopped hundreds of years ago but people used to come from all over the country to trade at Scarborough Fair. Now, the main attraction of Scarborough is that it's a sea-side city (right on the North Sea) and for tourists, Scarborough Castle. Below is part of the graveyard the at the end of the parking lot to get to the castle ruins. In the back of the picture is St. Mary's Church.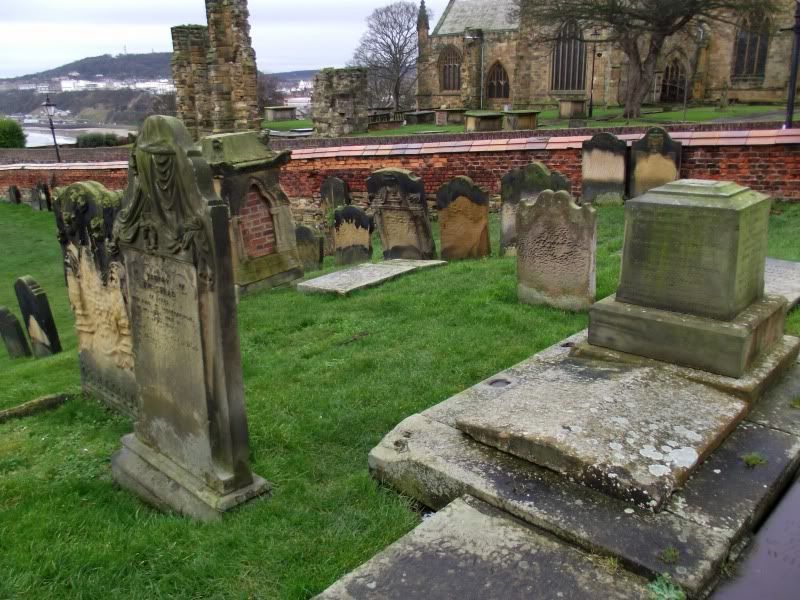 Another view of St. Mary's church and the grassy parking lot behind Julie and James. The castle is on a hill and is very windy. The wind cuts through you and is very cold so we tried to layer up. Avery looks warm, although a little mismatched.
In the parking lot/graveyard is none other than Anne Bronte's headstone. I've also seen the headstones of the other Bronte sister's (Charlotte and Emily) in Westminster Abbey.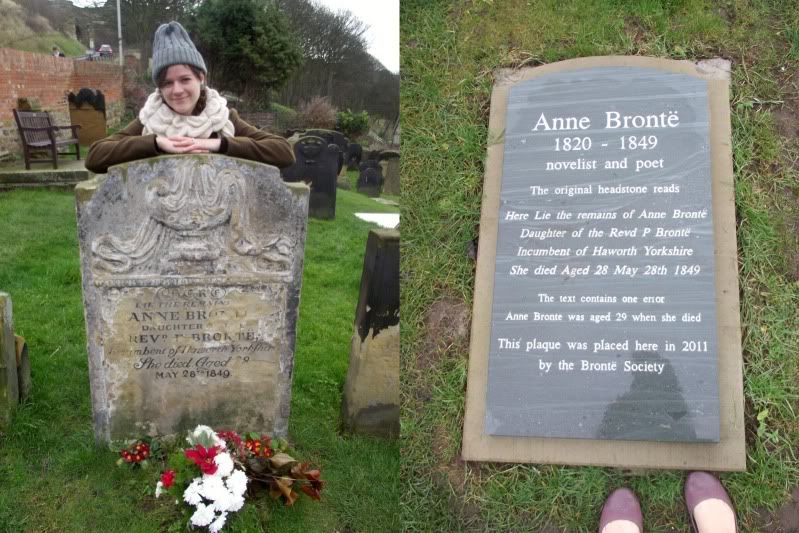 And there's the castle. This is actually our third time seeing it.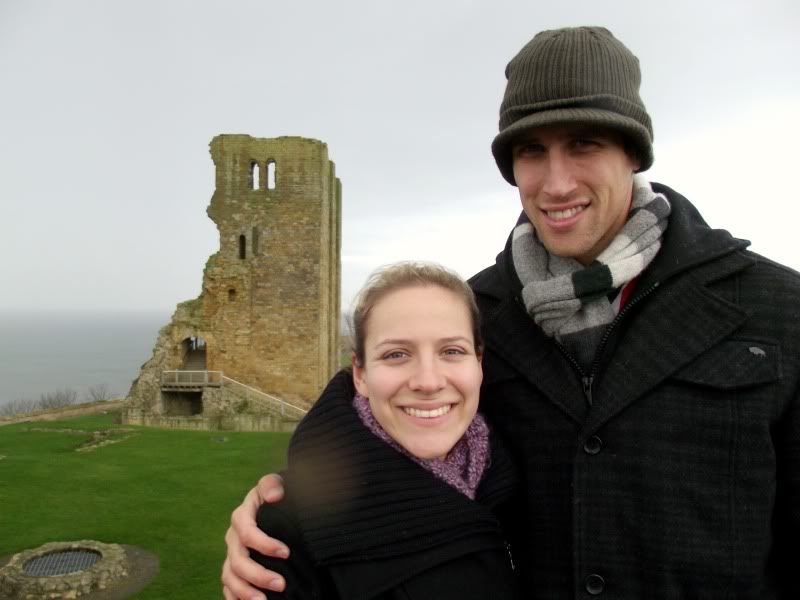 Below the kids are playing at the castle and on the right is a cool looking building close the the castle.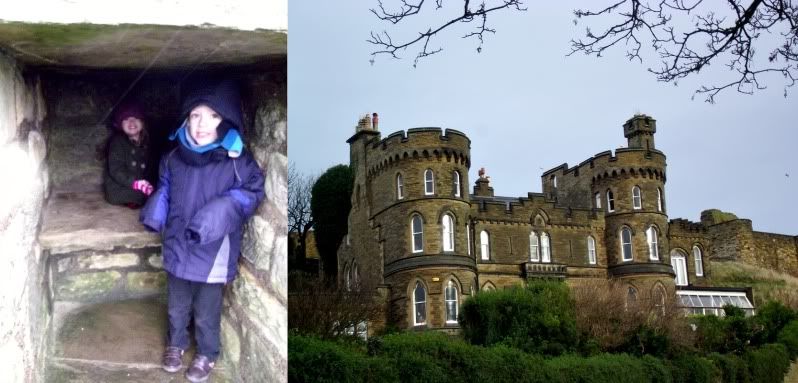 After the castle we parked near the marina where all the boats dock and had some fish and chips.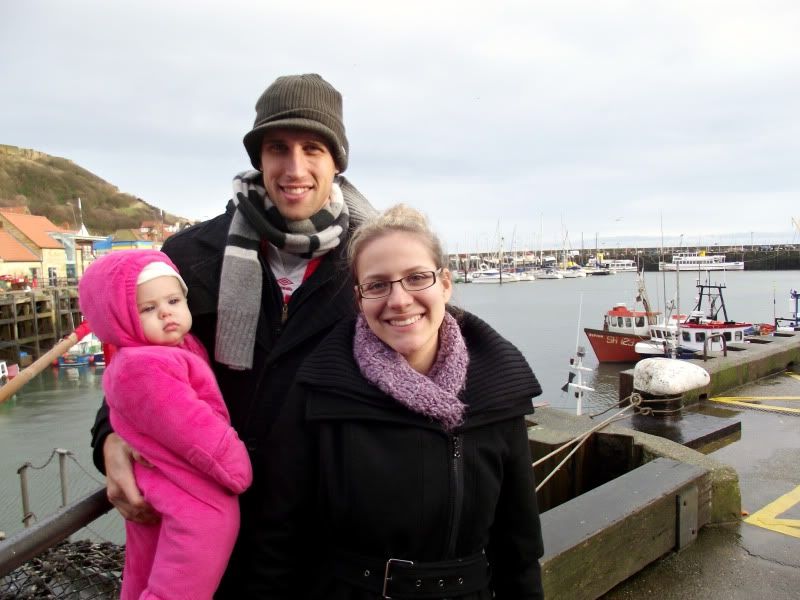 It was a little too cold for us to play on the beach but we couldn't leave without going to the Harbour Bar
for the traditional foot-long ice cream cone.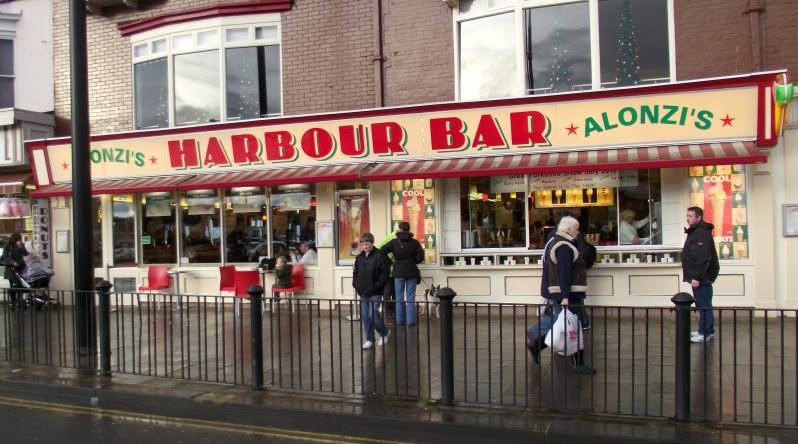 As you see, I do not exaggerate when I say the cone was a foot long. We shared two between all of us and even that was too much. I guess James didn't have any since he can't have dairy but still. The ice cream was so creamy and yummy. Julie had strawberry vanilla swirl and we got chocolate vanilla swirl. I'm not sure who enjoyed it the most but Josie looked like she couldn't get enough!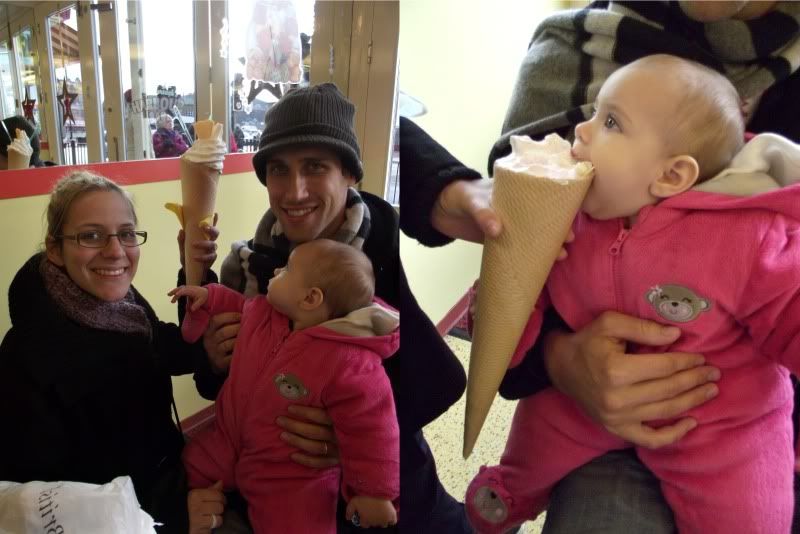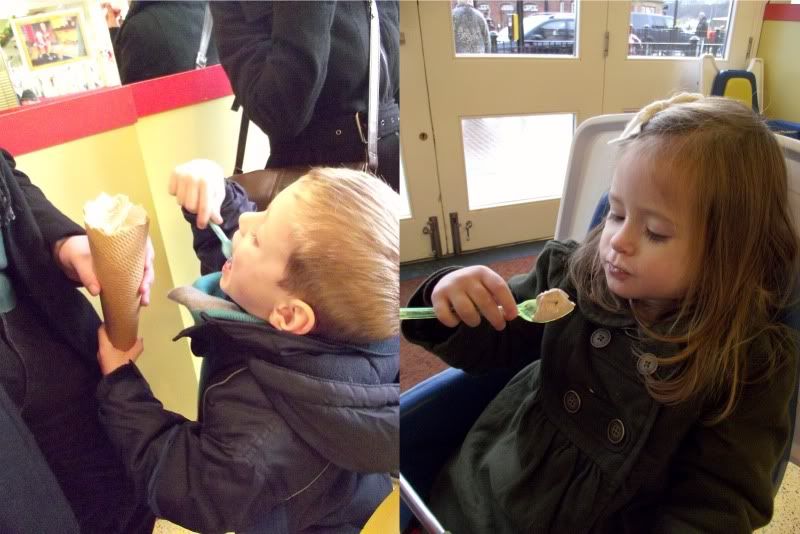 Looking at my Scarborough pictures makes me wish I were there now! Since it's only about an hour and a half away from Hull I think we might visit there next time. If you're ever in North England you should consider stopping there.