If you remember, one of my goals for this year is to find 5 good reads. I really love to read so finding 5 new books shouldn't be a problem. I'll try to make a habit about writing a short review about the books I read. Technically I read this book last year. I took it on the plane to England and finished it while jet lagged the next night.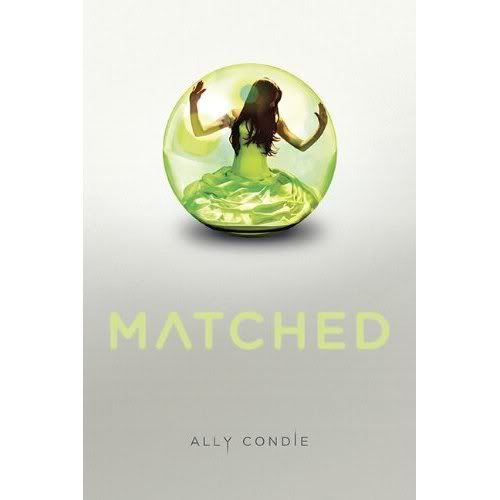 Matched
starts out feeling a little bit like Hunger Games since it's set in the future and there's a love triangle. It is not, however, an action book. I found it a quick read with a somewhat slow plot. I felt like Matched was still setting up the story half way through the book, and the end was rather anti-climatic. In truth, it's just setting you up for book two,
Crossed
. I just started Crossed and so far so good. I hope it picks up a little bit more than the first book but overall I really enjoyed Matched and love that it's clean (no language, sex references, etc.) so I would definitely recommend it.