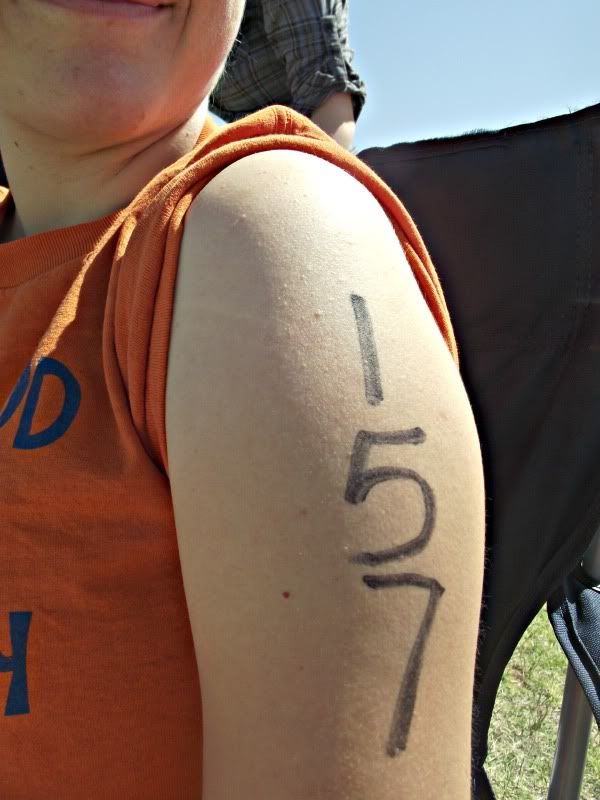 I don't make a habit of writing numbers on myself.
They were for the triathlon.
It was a few weeks ago so it's taken me a while to blog about it.
This was my 7th race in the last year.
Each race was different from the next.
Although I did a triathlon on November last year,
this one was different because it was my first open water triathlon.
That's right, I swam in Tempe Town Lake.
SWIM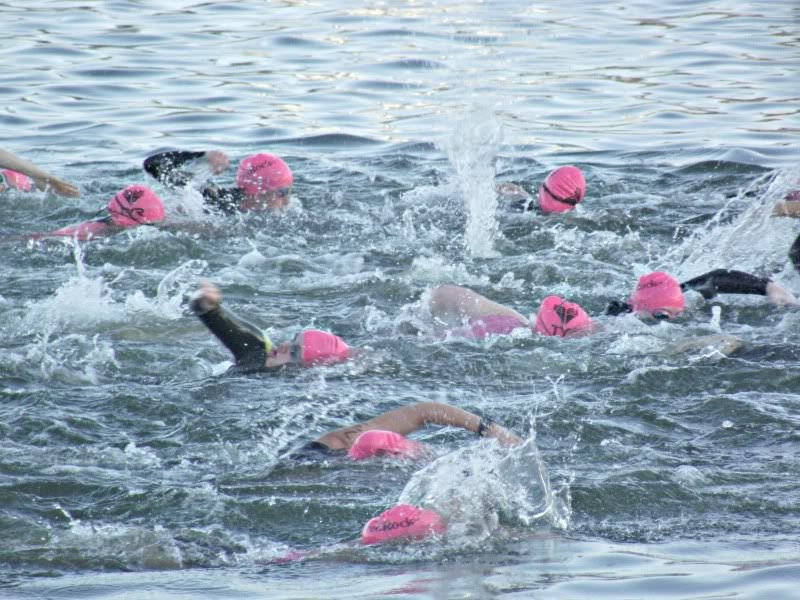 BIKE
(Lindsay left, me right)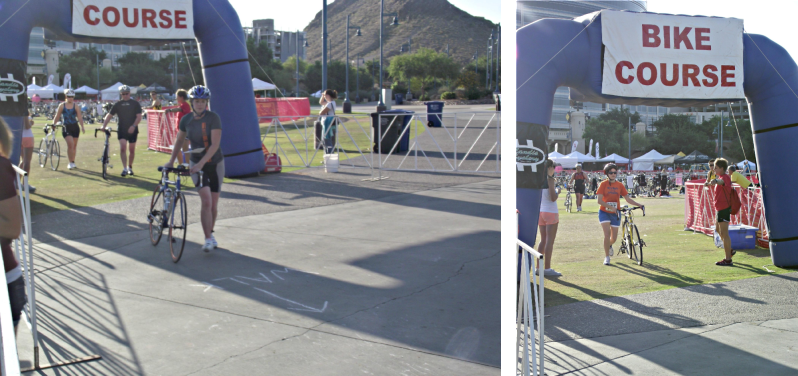 RUN
My actual time was 1:51
because my start time was six minutes after the first start time.
I loved sprinting across the finish!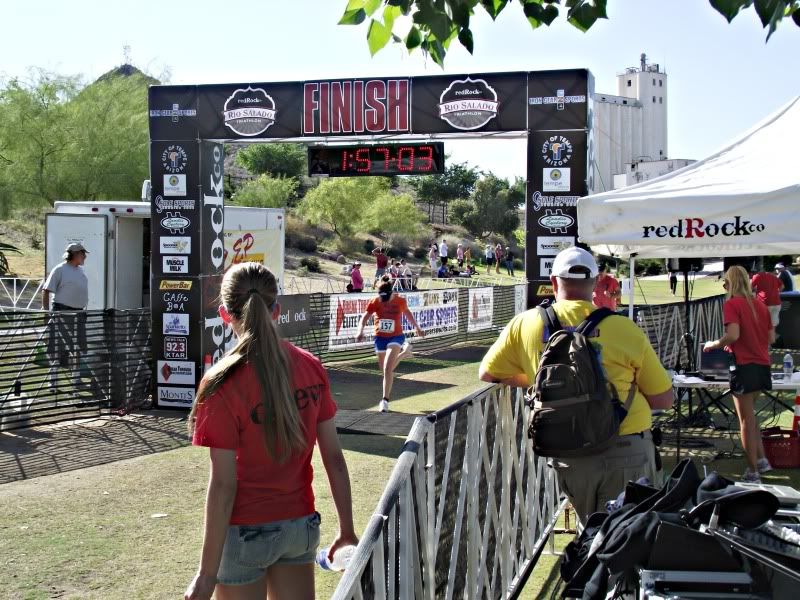 Lindsay
was such a great partner to train with!
We motivated each other a lot!
When training we talked about how no matter how hard we train we still look like moms when we look in the mirror but I like that. I don't want to look like a teenager. I'm a mom and I love it!
The Jones Family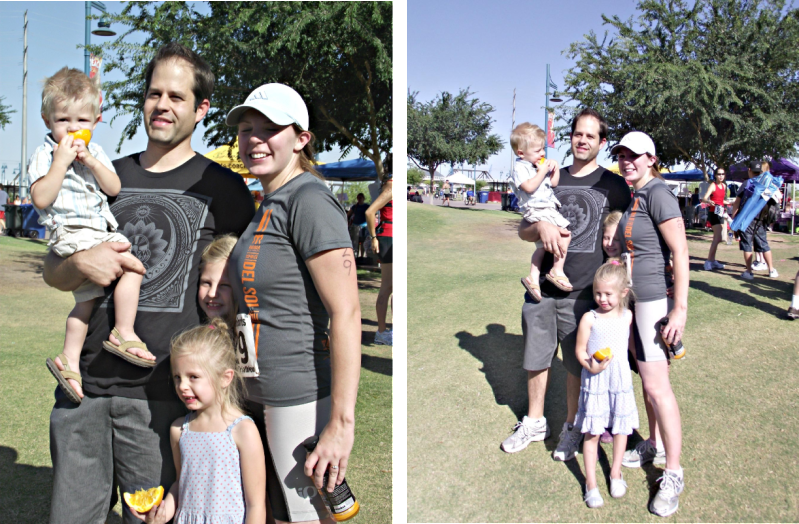 Andrew showing I'm #1.
It has become something of a tradition.
Over all I was happy with how I did but I want to do better next time.
My run felt great but there was a lot of room for improvement in the swim and bike.
I'm so glad I did it!