I thought I'd better blog about the ragnar relay race last weekend
before my next race . . . in two days!
Aaaa! I'm excited to be running a half marathon for my first time but I'm also nervous. I've never ran more than 10(ish) miles and, as you know, a half marathon is 13.1 miles. At least I'll be running with my cousin, Elizabeth. She ran the ragnar with me.
Del Sol Ragnar: 197.3 miles
We had a lot of fun.
What makes a ragnar so difficult is the fact that you're
eating at weird times,
running at weird times,
and not really sleeping for two days.
I loved getting to know the girls in my van better.
They are all such inspirations to me.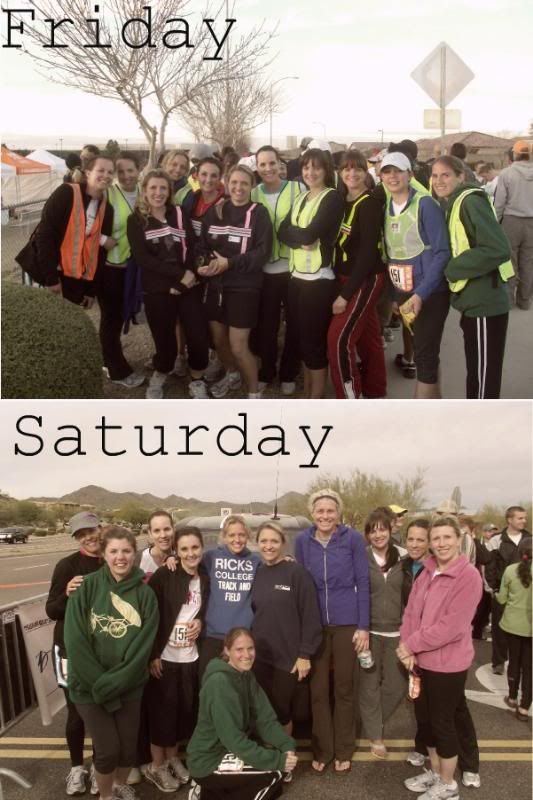 In a Ragnar relay there is always one person running from each team (each team has 12 runners that each run three legs- or runs), so in the Friday picture Melissa is missing since she was running and in the Saturday picture I was missing.
My first leg was 4.5 miles. Running for Nie was in first place and I second place was right behind me during the whole 4.5 miles but I kept the lead at a 9.3 minute per mile pace.
My second leg was 6.5 miles. This was my only night run and I brought us to Anthem. This was my best run. My pace felt great at a 9.5 minute per mile pace.
My third leg was 5.6 miles. Having slept under 6 hours total over the course of the two previous days, the hilly terrain taking me into Fountain Hills was very difficult but I managed to finish with a fast sprint, which was a personal highlight of the race.
The team crossed the finish line together at Tempe Town Lake.
It felt so good to finish the race.
Almost as good as a shower felt.
Above is my cousin with her supportive husband and cute boys.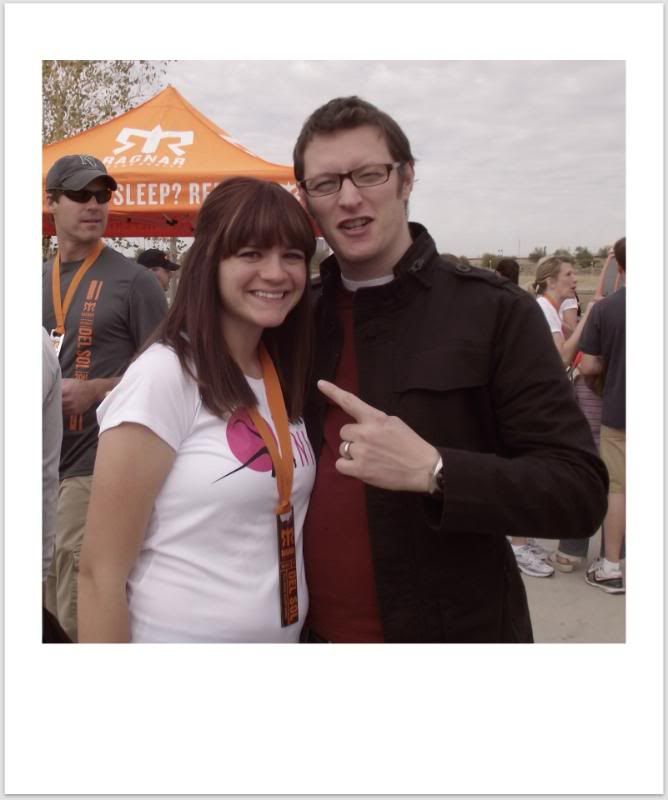 I feel so blessed to have a healthy body so I can run races.
I also feel blessed to have such an amazing, supportive husband.
(In the picture he's saying I'm #1.)