Mr. F works near a Paradise Bakery and since I was early picking him up from work one day I just couldn't resist stopping by and treating myself and the little ones to some yummies.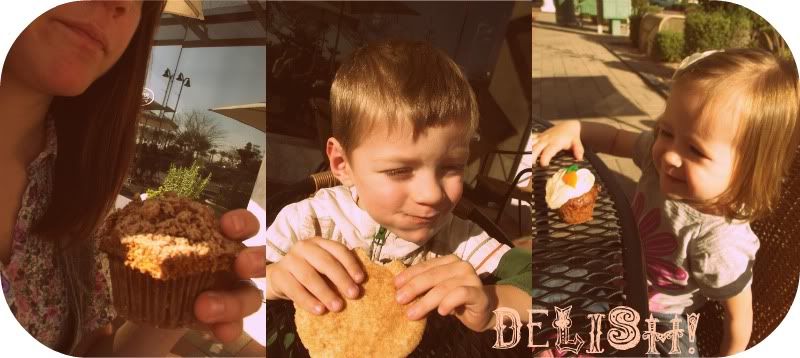 It's the simple things that make life worth living for.
As a side note, I'm running a big race today so wish me luck!