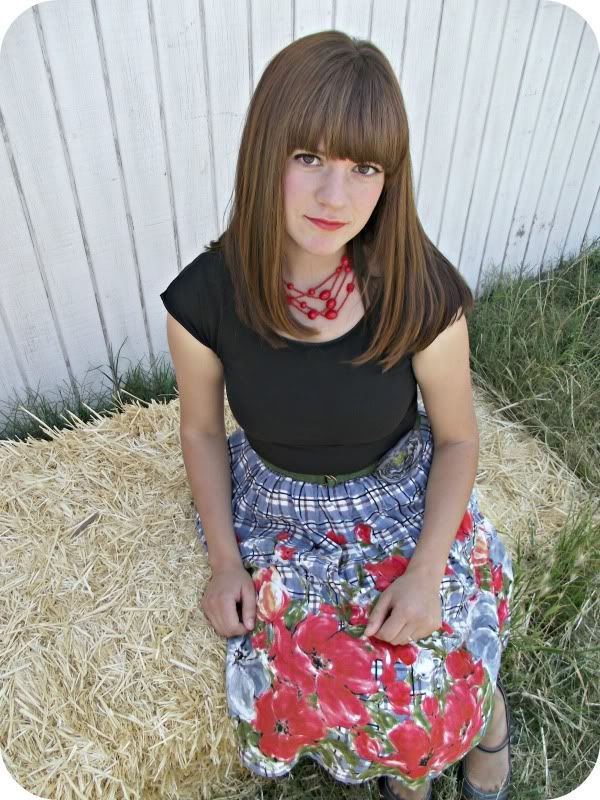 Welcome to my 100th post!
I decided to do an outfit post since it's been a while.
To begin, I did a very simple hair style.
It doesn't need to take an hour for you to look good.
All I did was straighten it and curl the ends in a little
and you wouldn't believe the number of compliments I got.
Even though I'm growing my hair out, I'm really enjoying it at this length.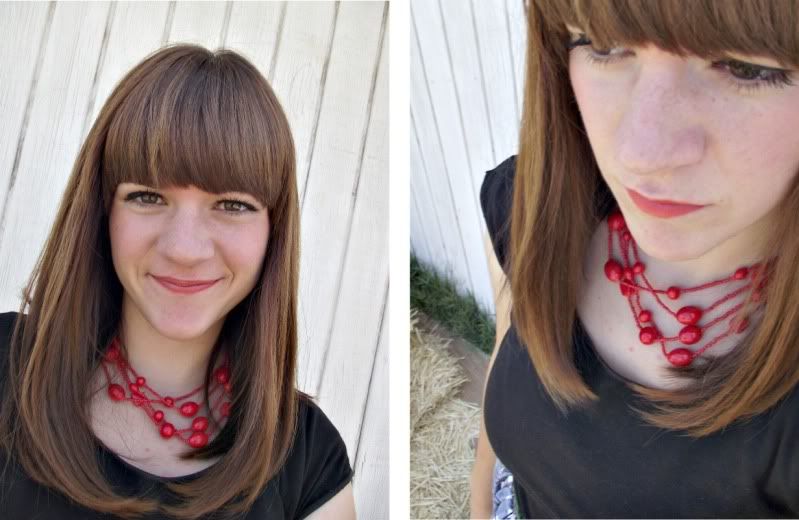 On a side note, isn't it interesting when the person you see in the mirror doesn't always look like the person you see through a camera lens? Andrew said I've been getting more freckles on my face lately and I didn't believe him until I saw the picture above.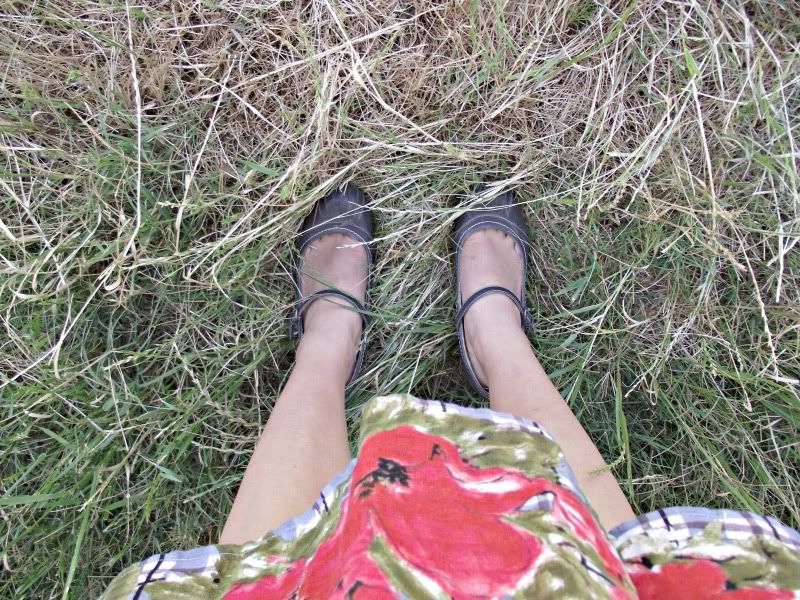 About time I mow the lawn!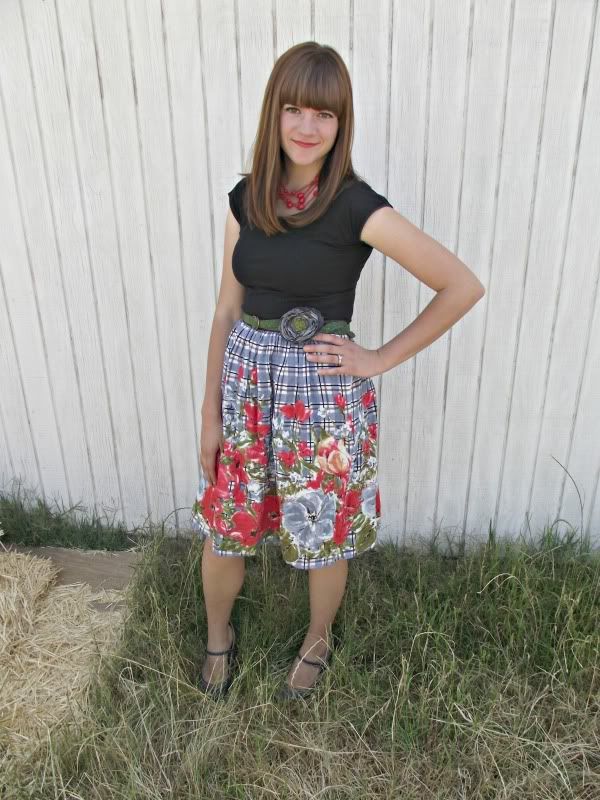 The outfit:
necklace - Miss Selfridge (in England)
skirt - Anthropologie
green belt - thrifted
silk flower - boutique