Last week was Andrew's work party with Santa. Was that really a week ago? Needless to say, it's been a big week. Zara reminded us how much babies love Santa.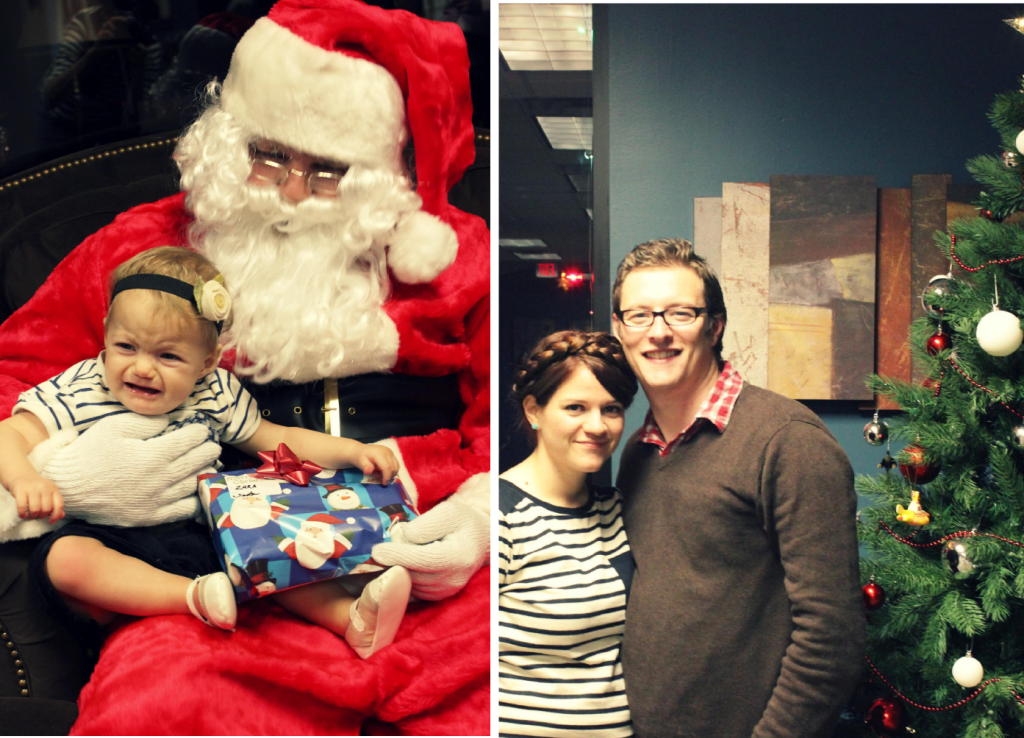 I don't blame her - stuffy suit, outlandish clothes, scratchy beard. Even Santa's baby cried in his lap.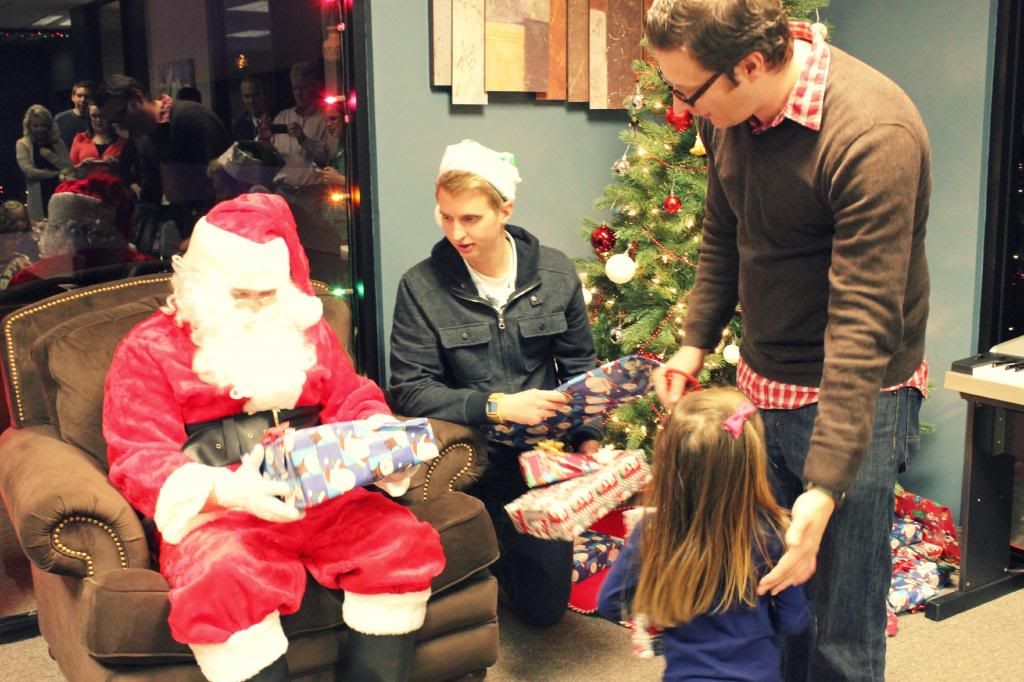 Andrew's co-worker was Santa this year, last year it was his boss, and it made for a lot of fun! Most of the kids weren't fooled though. Elliot and Avery are convinced that the only real Santa is at Bass Pro Shop.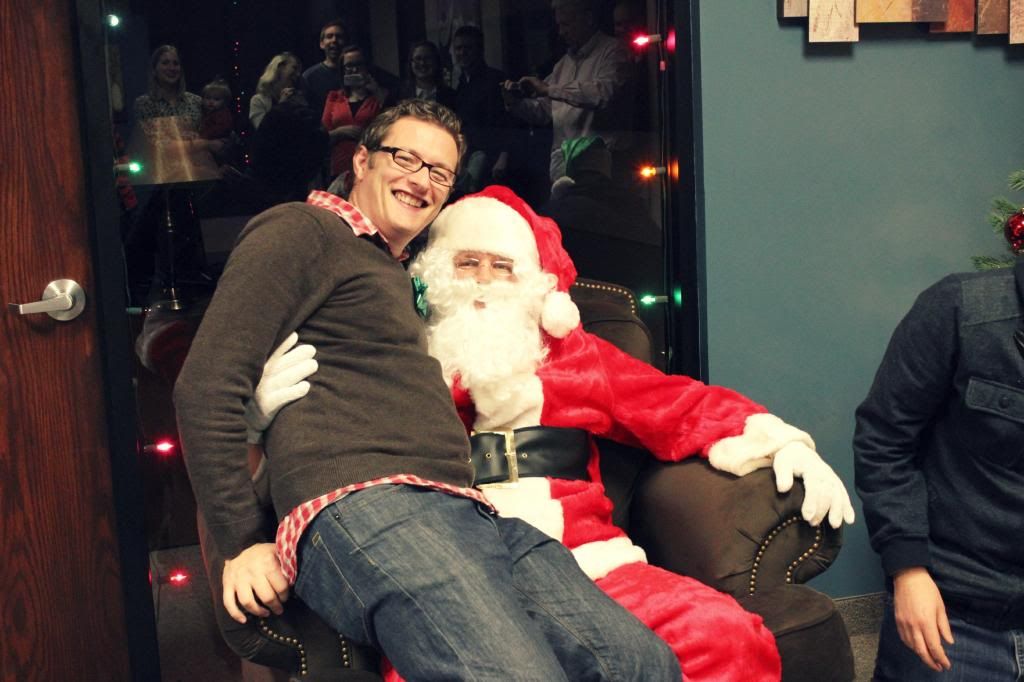 January will be two years since Andrew started at B2B CFO and it's gone by fast!