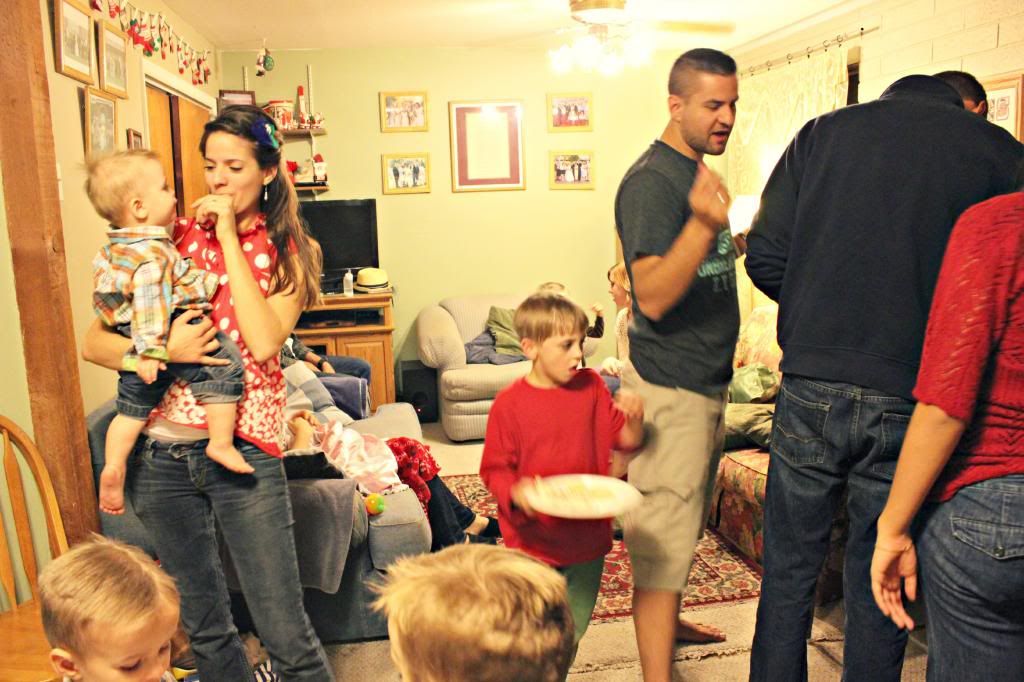 I have to say, the Stapley Christmas Eve family talent show has got to be one of my favorite family traditions. We all get together the night before Christmas and throw together musical numbers last minute. My Dad tries to make a program that changes at least thrice. We laugh and eat lots of goodies. What is Christmas without a little music?!! This year we added a British themed dinner to the evening. We ate bangers- similar to bratwursts, and mash- mashed potatoes, gravy, yorkshire pudding - which is not a dessert!, scones, trifle - pictured below, and lemon tarts. Andrew's was in heaven!
My yummy contribution, among many.
Nora and Ammon, Ruth's boyfriend, were the children entertainers.
Nora taught them to dance and Ammon read. They are the best!
As the family gets bigger family activities get more and more relaxed and fun!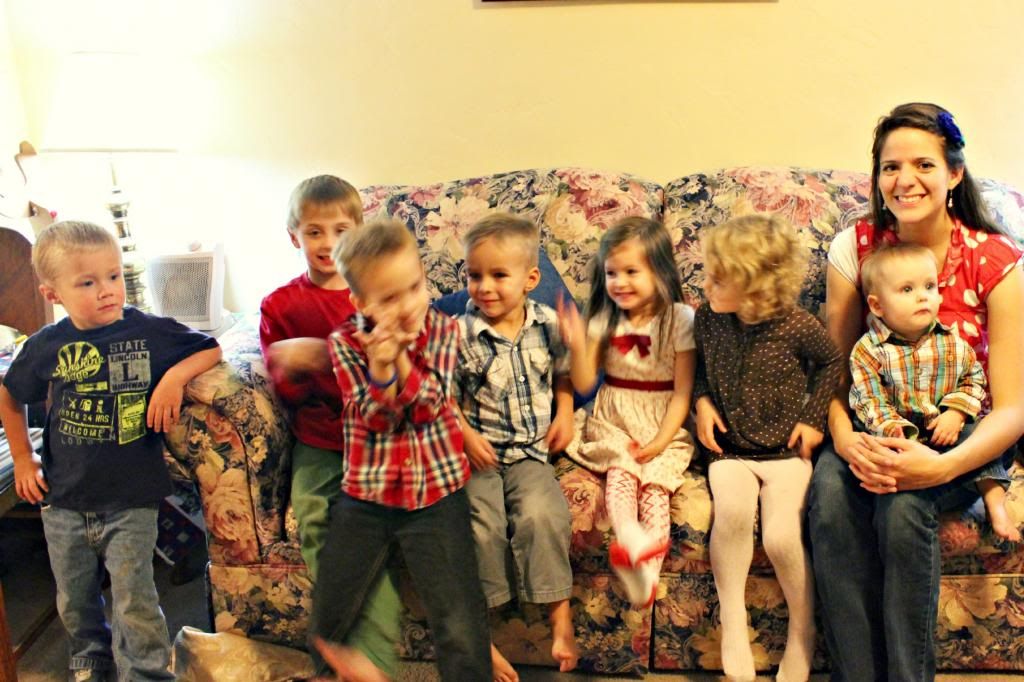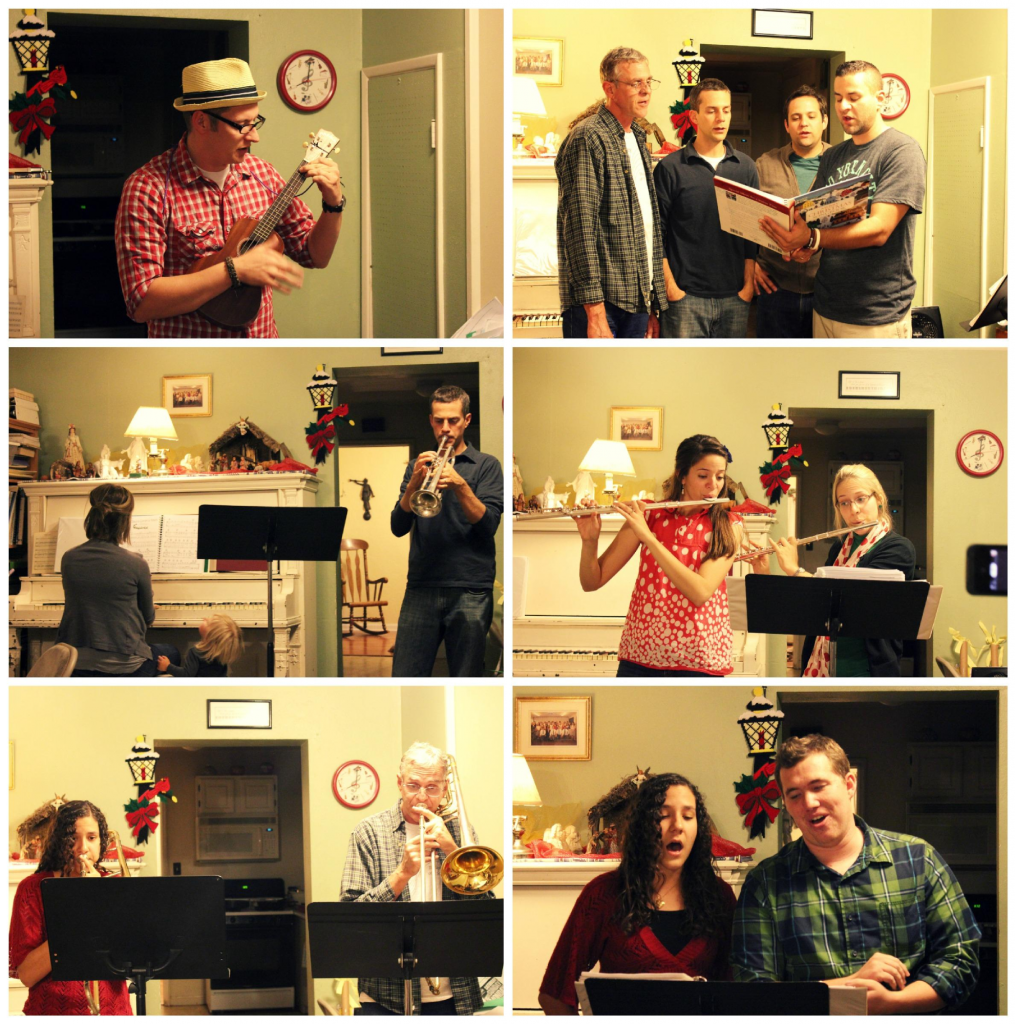 I wish I got pictures of everyone but Zara really needed some snuggles. I did, however, manage to video record Andrew playing his ukulele and singing. Seriously the highlight of the night! Elliot sang a snowman song from school, Avery sang a primary Christmas song, which name has escaped me, and I played my viola in a hymn trio with Nora and Chris. Yes. A trio for cello/viola/flute. You see, pretty much everything goes in this family. Oh, and I can't wrap up without honorable mention of my brothers and dad singing "We three Kings". It's tradition!! Classic.