From time to time Andrew and I like to do what we call "surprise dates". By surprise we mean one of us plan what we're doing whether it be dinner and a movie, a double date, or flying kites (we have done all) and we don't tell the other what we're doing until we get there.
Andrew was in charge of this one and he chose archery lessons. We went to an indoor archery range in Chandler. This was a first for Andrew and he was so excited and nervous. I have done archery before, but never indoors. I prefer outdoors.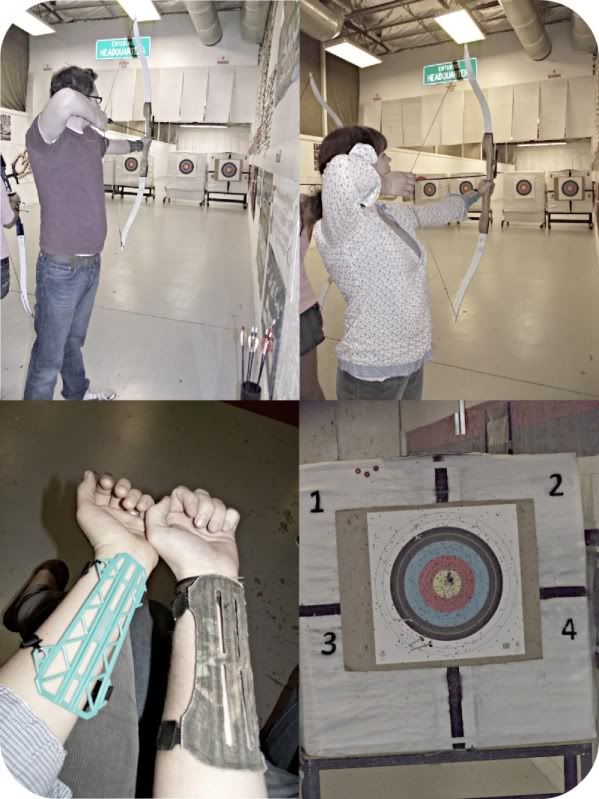 Andrew started out bad.
In fact, one arrow bounced back and another arrow
missed the target altogether.
By the end he was way better than me.
Next time maybe it'll be outdoors with
Andrew's own bow and arrows.