Some kids are climbers.
Some kids eat rocks.
Some kids are superheros.
Some kids destroy things.
Some kids get into things.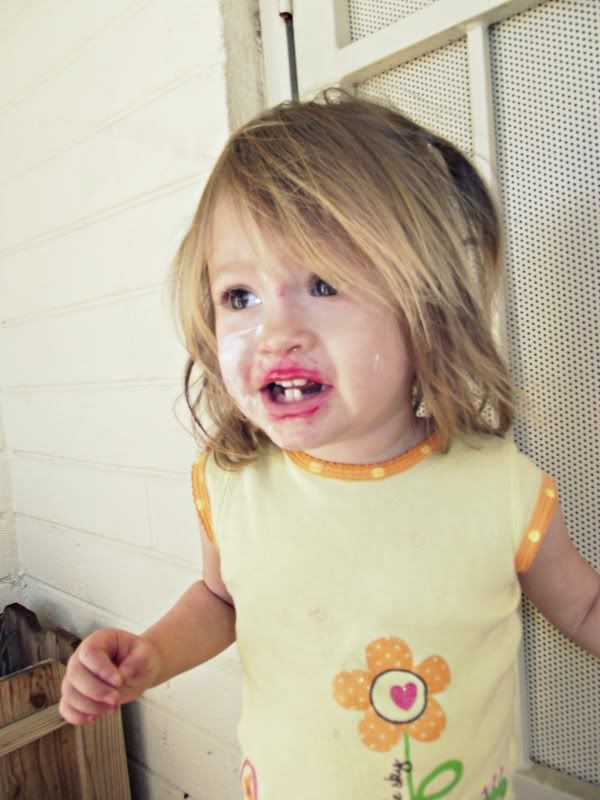 Avery falls into the last two categories.
Actually, I'm sure every kid has done a bit of all of the
above but I noticed some kids do some things more than others.
There is not a day that goes by that Avery doesn't tear something
apart of mine or go through something she's not supposed to touch.
It's what she does.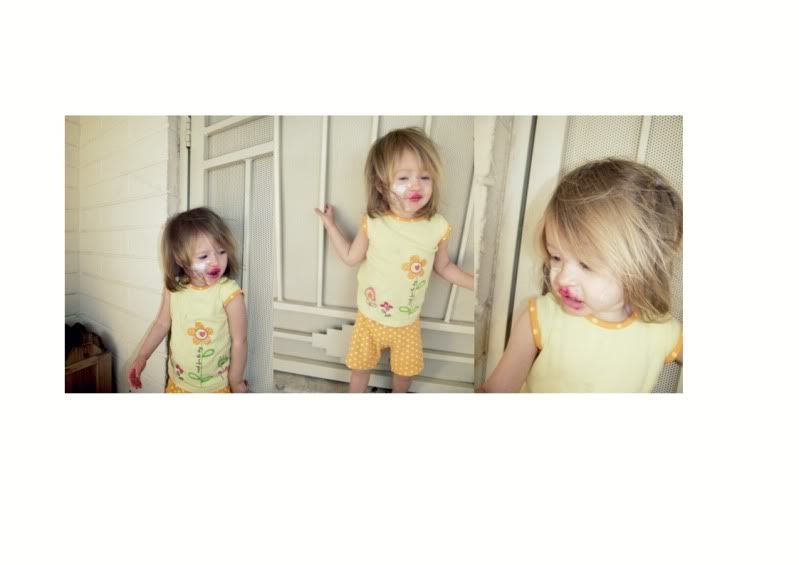 The other day I found her going through my purse
again.
This time she covered her face with diaper rash cream
and my new red lipstick.
She felt so pretty.
I think she just wanted to look like her mommy.
What a little sweet pea.