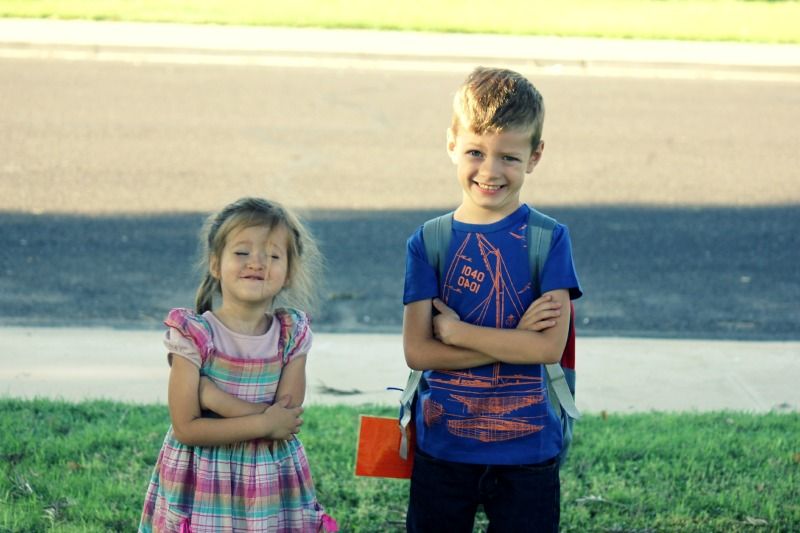 I can't believe it's already September! August was such a whirlwind month for us and now we are already a few weeks into school.
Elliot started kindergarten and he
loves
it! I've been really impressed about how responsible he is with his homework and my favorite time of the day is when the bus drops him off in front of our house (he's AM kindergarten only). If only he would stop being so moody! I am told it is normal but still!!
Avery has been enjoying pre-school twice a week with her cousin, Lizette, and she feels so grown up. Her teacher told Andrew that Avery has become the mother hen of the class, always reminding the other kids to clean up and do criss cross applesauce during circle time.
I love watching them grow and learn. I feel I have grown as a parent during these past few weeks learning to let things go sometimes.