Since Louise and Stanley moved out we're been planning what to do with those two rooms that are now empty. The first one we're working on is Steven's old room, Andrew's new office. He's really excited about his "man cave".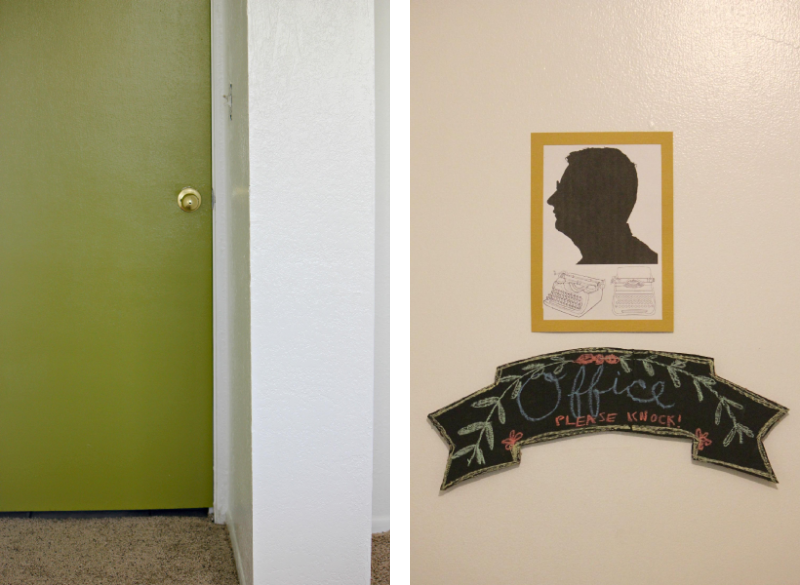 Although it's Andrew's office he's letting me help out with decor. Notice the door sign on the right. Yep, that was totally me. So far we have painted all the walls white and the inside of the door green. Carpets were put in on Monday, with my Dad's help. Andrew did some track lighting yesterday and some new blinds are going in tonight. As far as the walls go Andrew has his ideas and I have
mine
.
In other news yesterday was 8 years since the day Andrew and I met. We watched Sleepless in Seattle last night after the kids went to bed just for fun and are going to Le Grande Orange this Saturday for the first time to celebrate. We don't normally celebrate the anniversary of the day we met but we felt like doing something special. Have you been to Le Grande Orange? I've heard only good things so I'm really looking forward to it!