So this is where it all began. Seeing Mr. Freeman and my brother, Chris, do their first triathlon last year made me want to participate in one.
At first I wanted to make it a relay and just do the running portion, but then it wasn't enough.
I wanted to be able to say I did a triathlon. Just me.
I can do it, and I will do it!
These pictures were from the Desert Grande triathlon in Casa Grande last November.
This is the same race I'm doing tomorrow.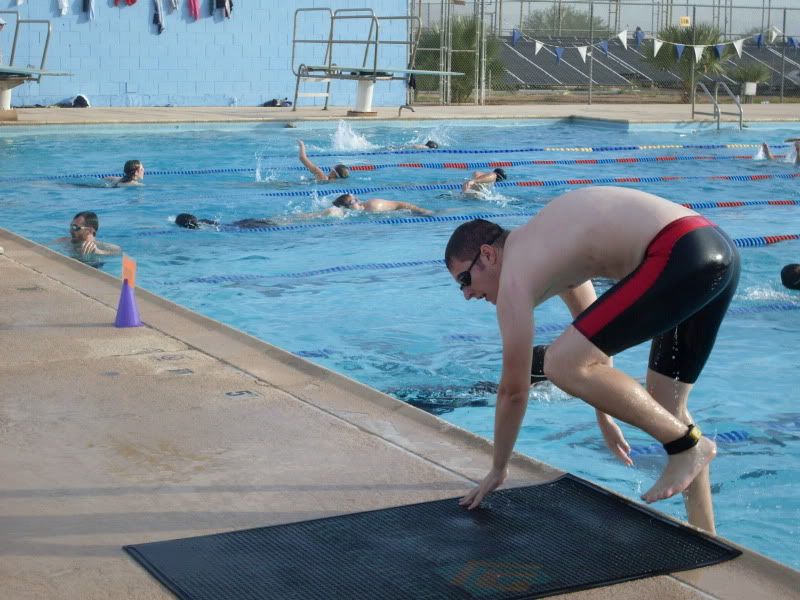 I'll probably look worst than Andrew at the finish.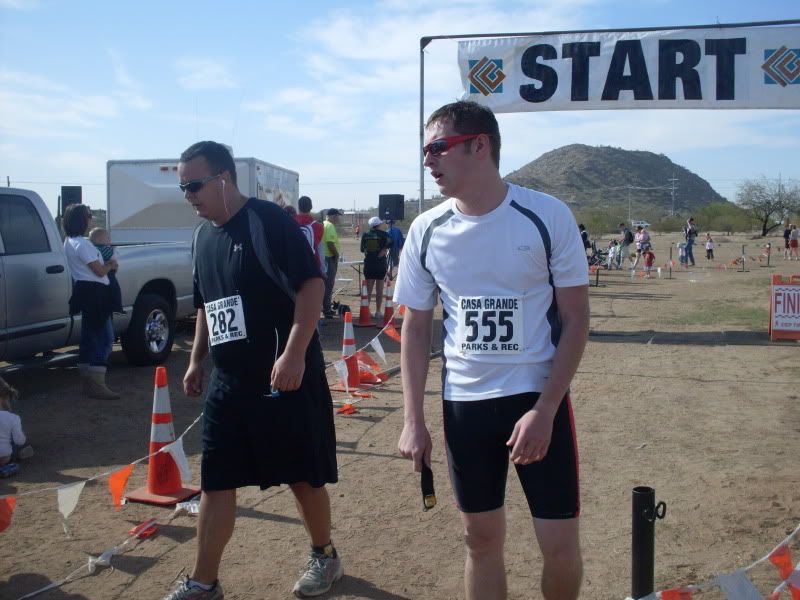 It took Andrew several minutes to recover so I could take this picture with us both smiling.
I can't help being nervous about the race tomorrow.
I'm
nervous,
excited,
anxious,
enthused . . .
the list goes on.
I just hope I don't wipe out and nothing will happen to the bike or something.
Wish me luck!