I've been wanting to do it for a while now so I'm excited.
So basically you just find a steal and blog about it.
Mine is from a few weeks ago.
I saw this cute picture and thought it would look so cute in Miss Avery's room but the frame needed painting and the plastic in the front was all scratched up and needed replacing.
Then I saw this frame below and thought it was perfect so I swapped it out. The yellow frame is a little smaller so I had to cut the other picture down but the result was great.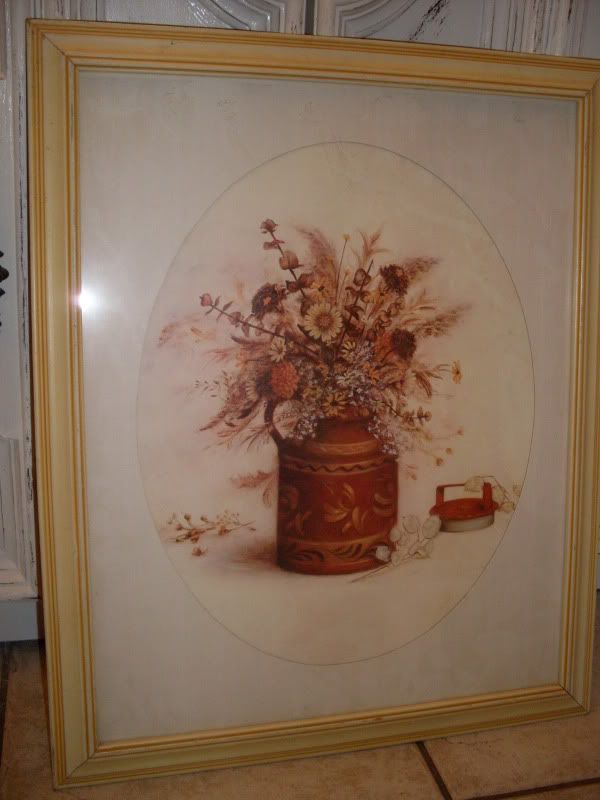 So, what do you think?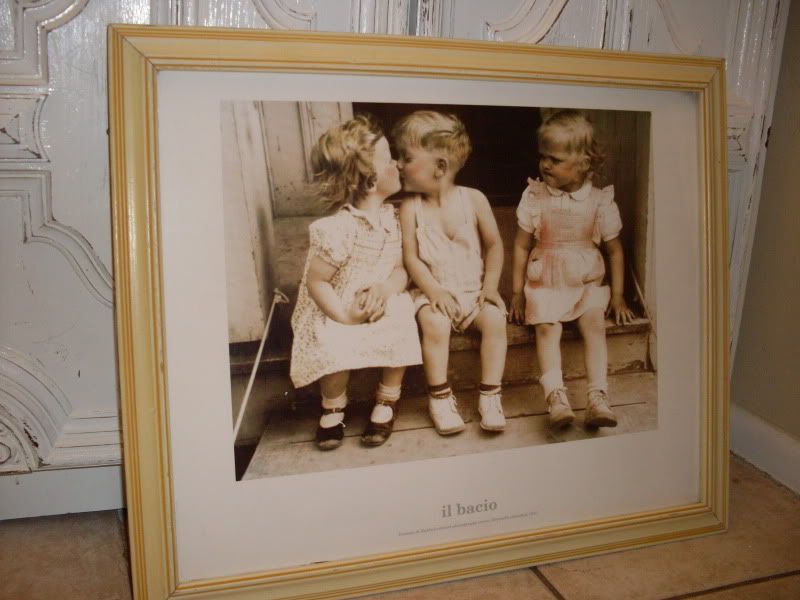 Right now it's just leaning on top of Miss Avery's toy kitchen.
The yellow is perfect because I just bought a yellow head board and foot board that I plan on using to build a bed to go in her room.
Since she's not ready to graduate from the crib that project will wait another few months and then I can share the finished product.
In the end one of the frames was only $3 and the other was $2!
Thrifted, of course.
Way cheaper than if I bought something like it at Target.
Right now I'm working on a project for the black frame. I'll have to share it when I'm done.
What steals have you had recently?