I had so much fun making cupcakes for Elliot's birthday party I couldn't resist making some more. This time from scratch. The great thing about these recipes is the cupcake is fast and easy to bake and doesn't dirty a lot of dishes. In fact, it's called
One-Bowl Chocolate Cupcakes
. Ha! That's uncommon for Martha Stewart! Also, the
Basic Buttercream Frosting
consists of only three ingredients.
Just for the record,
I preferred the cupcake and Andrew preferred the frosting. What have you been baking recently?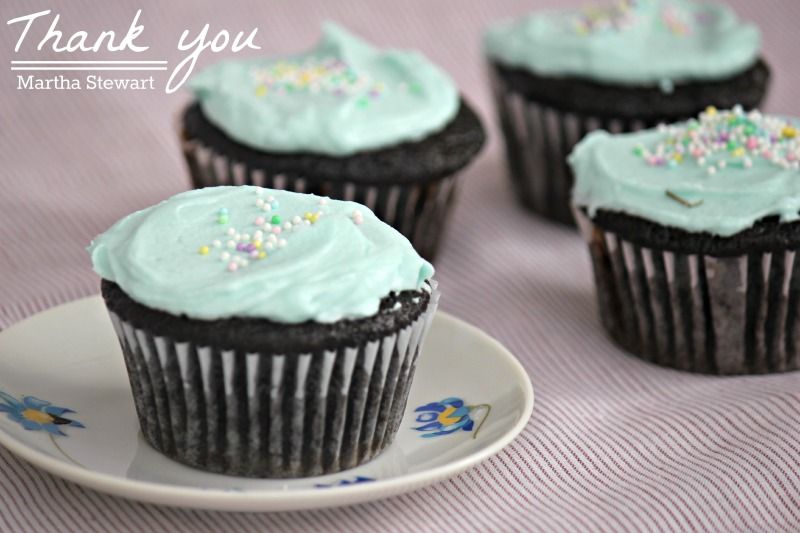 p.s. Thank you Martha
for your yummy recipes,
thank you Mom for lending me
3 sticks of butter to make this happen,
and thank you family

for helping me
eat these cupcakes!