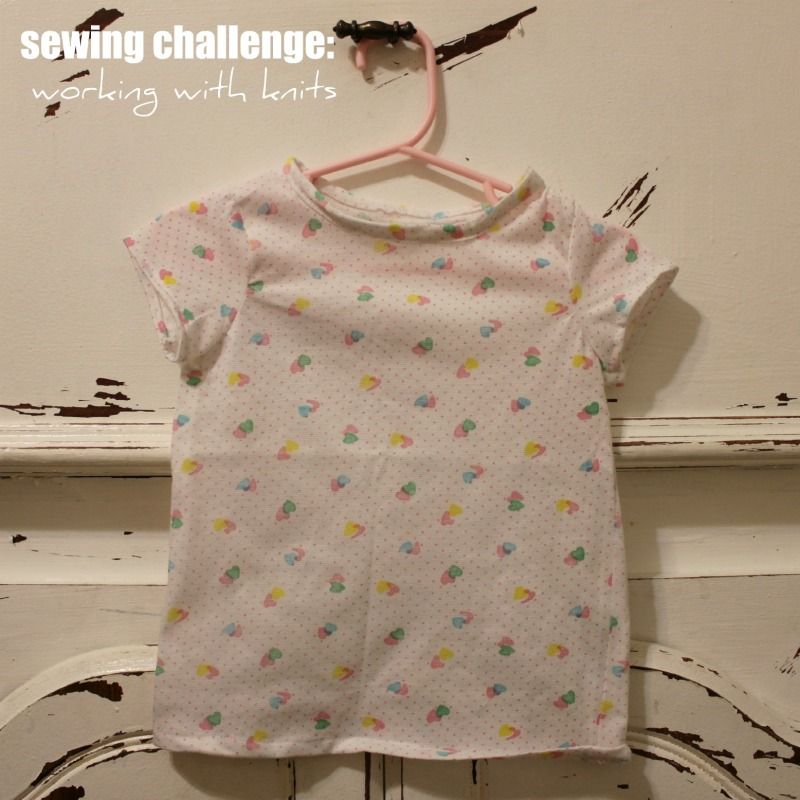 You know how pajamas, among other things, are totally over-priced? Yea well, I decided to sew Avery a pj top (she still fits her 12-18 month bottoms) instead of give-in this time. With the weather warming up it's time to put her long-sleeve tops put away. So I've never sewn with knit fabric before and since not all fabrics are created equal this was another learning experience. I learned that this would have probably been easier with a serger, not that I've ever used one. It's also tricky to cut the fabric because it keeps curling up at the sides. You know how annoying it is when you get a t-shirt with a crooked seam at the side? Turns out it's hard not to get it. In the end the shirt is far from perfect but since she's only wearing it to bed it's no big deal.

I have another knit fabric I'm thinking of using to make another pj top for her but I kind of want to sew her a cute little night gown. Perhaps one similar to
Wendy's
. What do you think?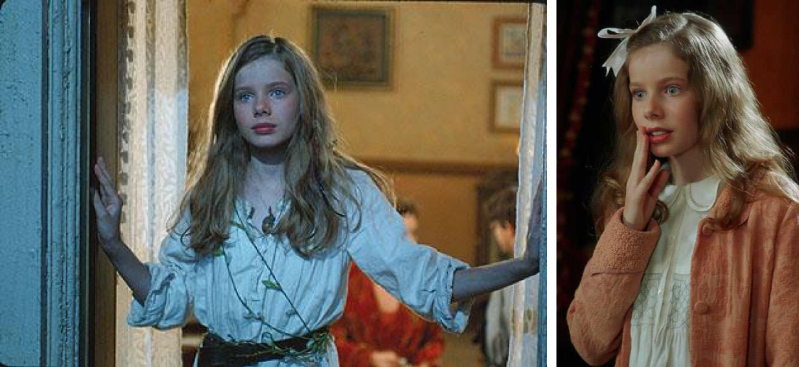 Sometimes I feel a little silly posting all my sewing projects but I'm honestly really proud of them.
Here's a sneak peek at something else I sewed this month.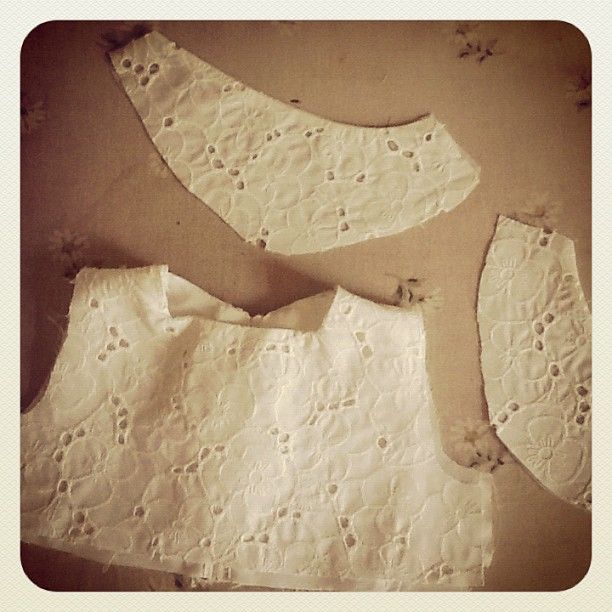 Also, if you didn't get to here this the first time, or even if you did,
this
is amazing. Pres. Eyring is my favorite General Authority to listen to right now. I just love how unashamedly emotional he is at times, and he speaks with so much power and authority.
This post is linked up
over here
. Try a new adventure today!