Last Friday was my 6 week postnatal check-up. Before leaving my midwife asked me how I'm adjusting to having a baby again. In all honesty it's not the baby that's difficult, but having three kids. Right now I'm taking life one day at a time. I'm not complaining. I
really
love my family and I'm very happy but sometimes I'm just very busy.
I'm glad I passed the 6 week mark because now I'm running again! Woohoo! It's a little ridiculous how fast I get winded but it's a start. I'm also glad to be recovered because Louise had her baby Easter Sunday. She was born in their car on the way to the hospital. We were able to visit Hazel that afternoon. Louise and Hazel came home from the hospital yesterday. With five children in my house there never is a dull moment.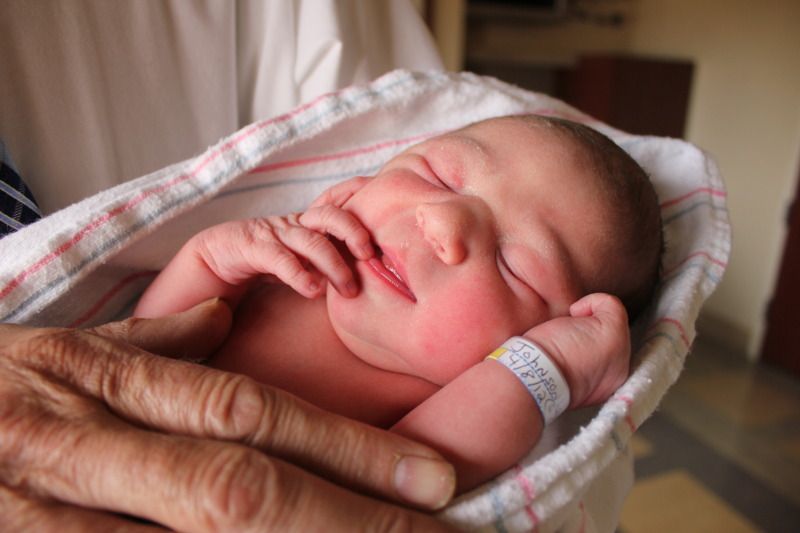 Hazel Grace: 6 lbs. 14 oz., 20 inches
Grandpa holding Hazel, Grandma holding Zara
My my, they grow so fast!