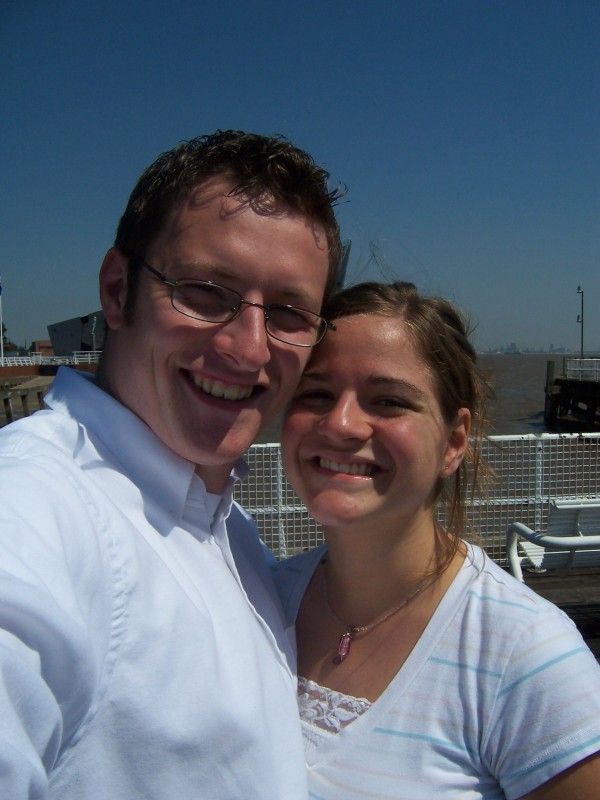 My mom found a cd of pictures from the first couple months after I moved to England and dropped them off today. I thought these pics were long gone since I haven't seen them in years so I was so excited to look through them. Don't we look like babies?! Actually, I look like a teenager and Andrew looks the same: as handsome as ever. Since it's our anniversary tomorrow I just had to share a few of the pictures. The picture above was from June 2006 the first week after I moved to Hull, England.
Andrew's graduation July 2006
Andrew's cousin, Neil's wedding July 2006
It rained right after these pictures. Can you even imagine a cool, cloudy day mid-July here?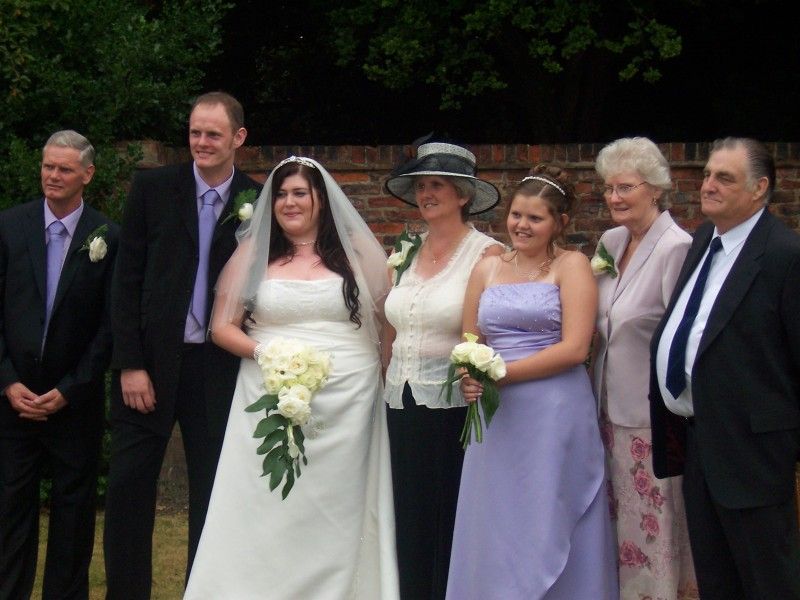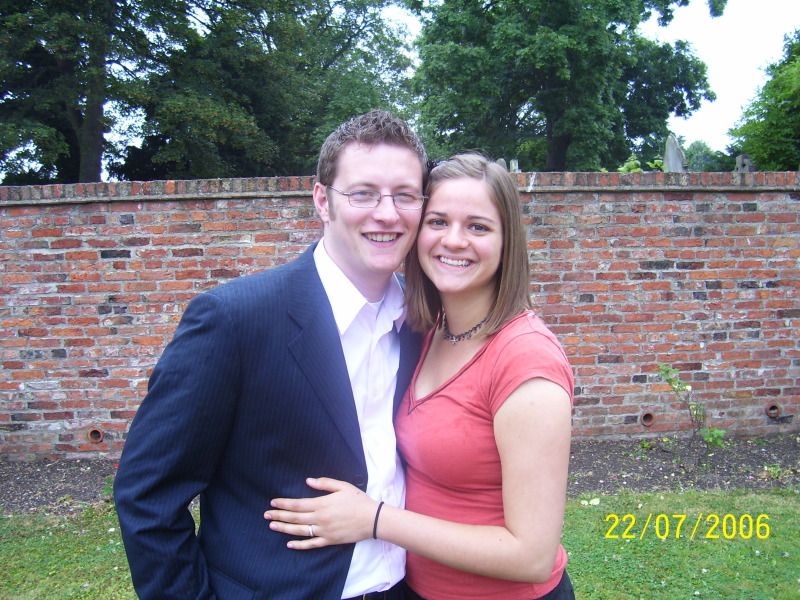 Andrew's parents: Carol and Nev.
Woops! How did that get in here?
I guess we were really bored one day and this happened.
Andrew's going to kill me for posting this picture but it's too hilarious not to!
A lot has happened in the 6 years we've been married. Some of the obvious are our three children but we also moved countries, bought a house, accomplished personal goals like racing, Andrew's gone through about 6 jobs, etc... We've come a long way and learned a lot of lessons. I hope the learning never stops!