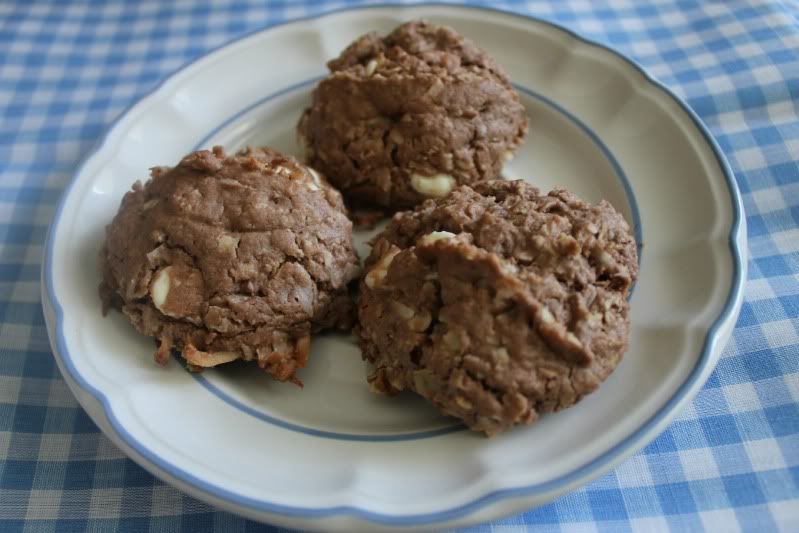 Chocolate Oatmeal cookies:
1 box choc. cake mix
1 1/3 cups oatmeal
1 cup coconut
3/4 cup butter, softened
1/2 cup applesauce
1 tsp. vanilla extract
1/2 cup white chocolate chips
-mix ingredients and bake at 350F for 10-12 minutes
I've been in the mood for white chocolate lately so these just hit the spot. Did you notice there are no eggs? Yep. It was one of those days where we finished off the eggs at breakfast and I forgot so I had to improvise the recipe as I went. Sometimes that works and sometimes it doesn't, but worked this time! The cookies were not the least bit crumbly. The best part is sampling the dough without worries about raw eggs.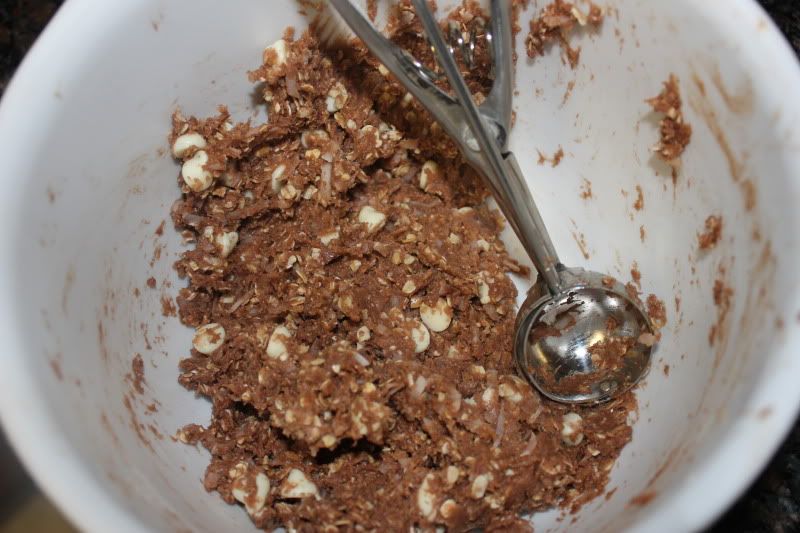 The kids really loved them too.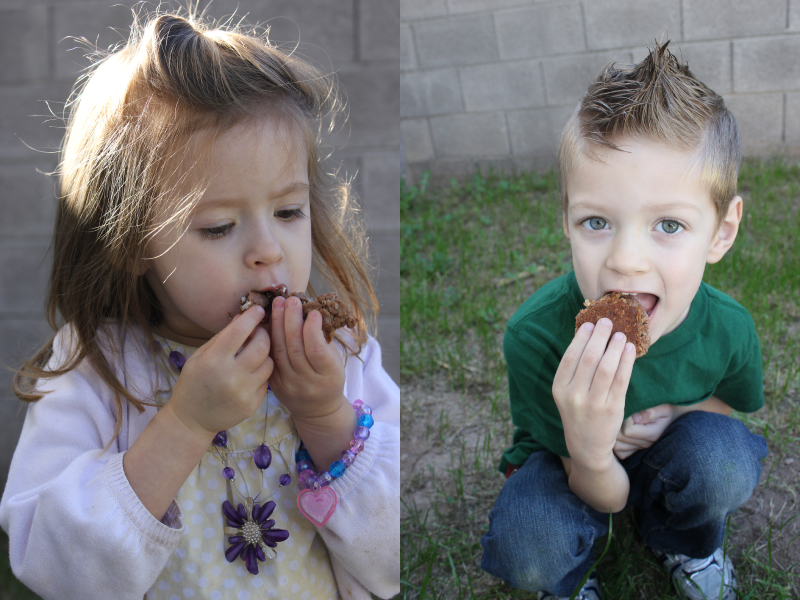 I usually avoid cake box cookie recipes because they never taste as good as from scratch but this recipe tastes great and is quick to make. You should try it out!