I said I would catch up and here I am. I missed sharing Thanksgiving photos and things I'm grateful for so I'll do it now.
**
I'm grateful for my so

n!

Such a cheeky monkey but he's such a sweetie.
I'm grateful for my daughter. So much character for one so little.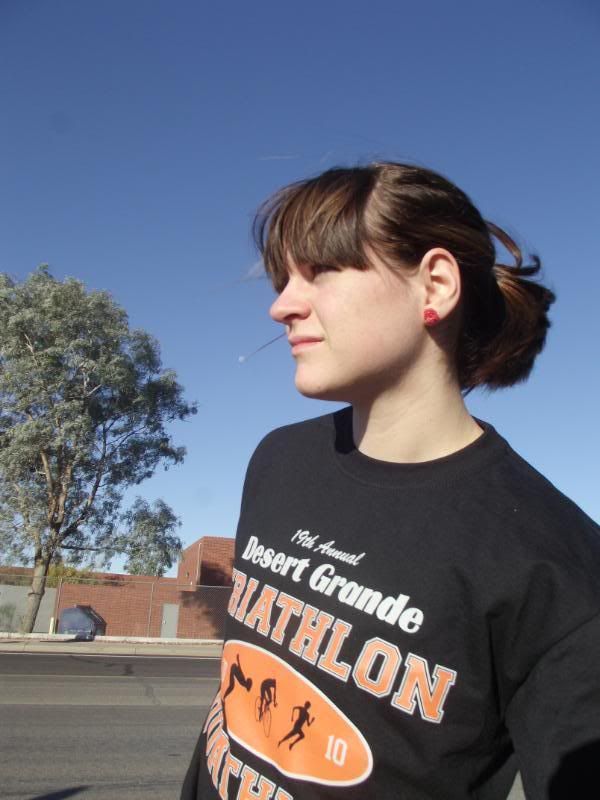 (Just before running the Mesa Turkey Trot on Thanksgiving morning. I ran it for the fourth time and did it the fastest. 6.2 miles in less than 55 minutes!)
**
I'm grateful for my HOT husband. Doesn't he look so striking in this photo?
**

I don't have a picture but I am also very grateful for my viola. My orchestra concert was last week and it was so fun. I feel like I have really improved in some ways the past few months and it feels good since I haven't had private lessons for several years now.
**
I'm also grateful for babies. I held my friend's baby tonight who is not even a day and a half old and he was so tiny! Newborns have a way of bringing joy and perspective in your life.
**
Lastly, I am grateful for clothes. I probably sound shallow but I need to tie in
What are You Wearing Wednesday
somehow.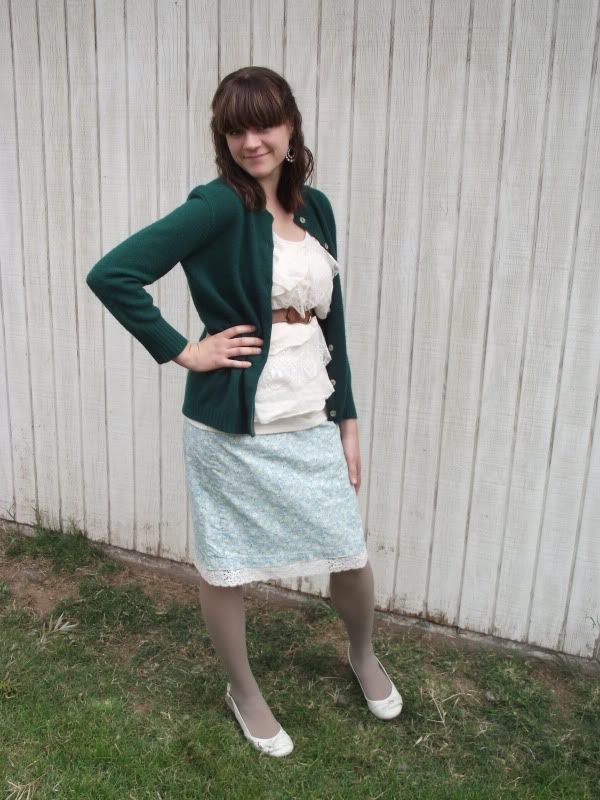 granny cardigan - clothing exchange (I seriously wear this all the time with everything! It's so comfy.)
top - Kohl's, (I think they still sell this top)
earrings - Kohl's
belt - Anthropologie
skirt - found at my parent's and added lace to the bottom
nylons - Forever 21, recent purchase
shoes - Payless
**

What are you grateful for this joyous season?