When it comes to pumpkin carving Andrew and I are definitely amateurs. I can't believe we've never carved pumpkins together before so this was a new experience for us and the kids. A new experience and a new tradition. Do you see the mustache Elliot put on his?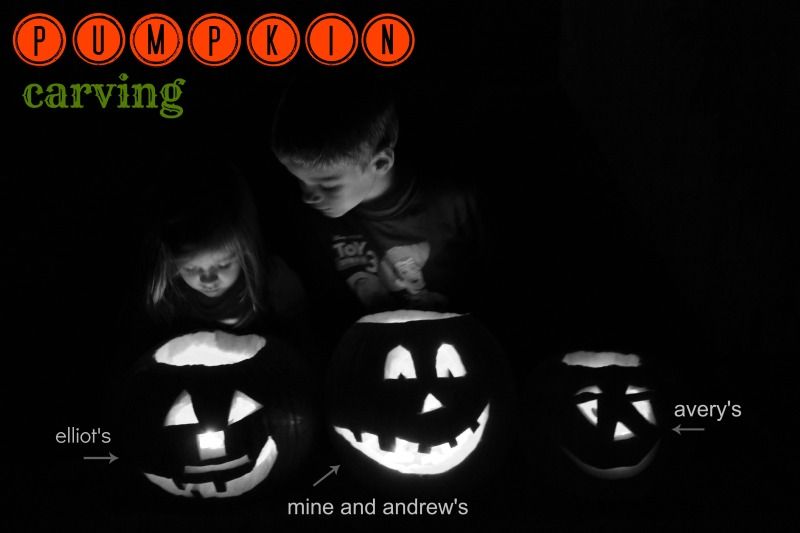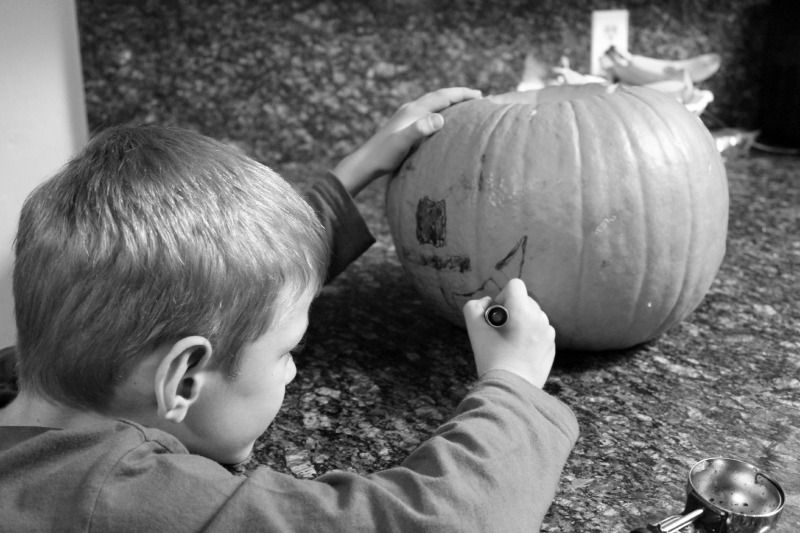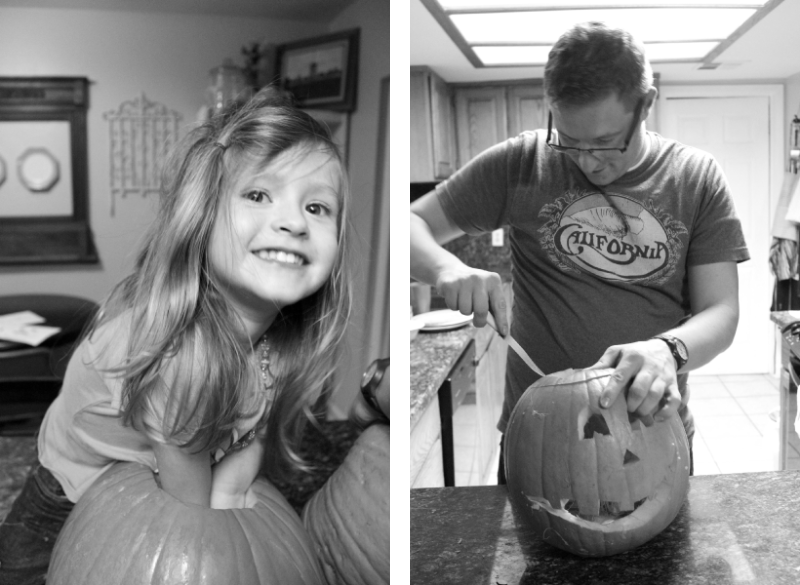 Elliot's favorite part was designing the face of his jack-o-lantern.
Avery's favorite part was getting down and dirty cleaning out the pumpkin guts.
Andrew's favorite part was using a knife.
My favorite part was lighting the candles and seeing the end result.
This was so fun we might even have to do it again before Halloween!