Every week is noticeably cooler than the previous but apparently not too cold for swimsuits.
This is classic Elliot and Avery. Elliot makes up all the rules and tells Avery what to do and Avery does whatever she wants anyway. Zara is the silent observer for now.
Elliot is always a good big brother to Zara.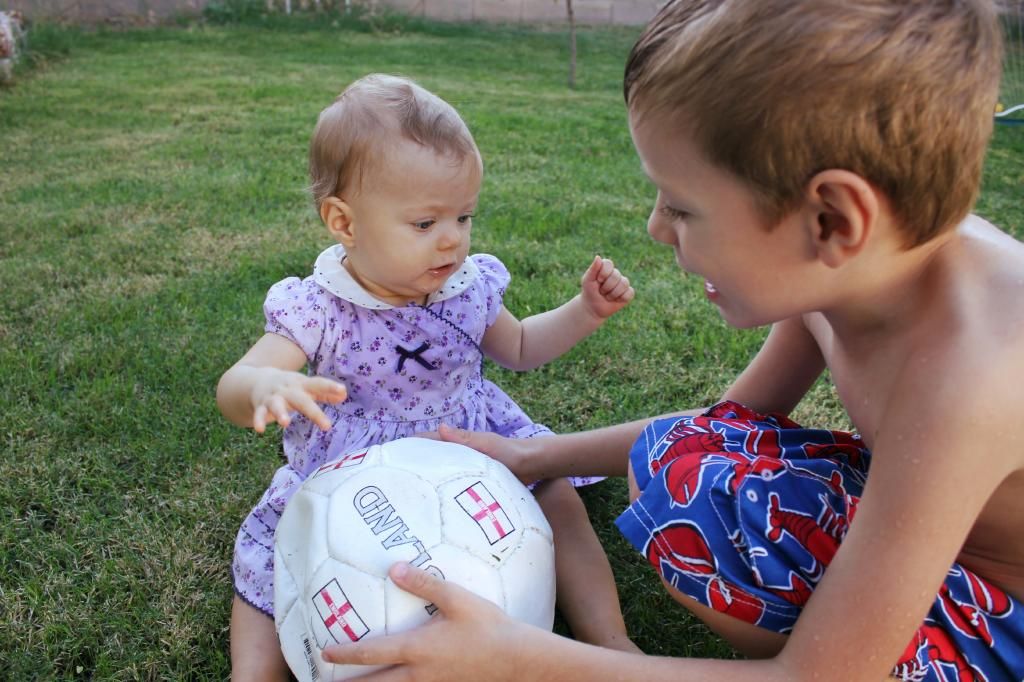 It'll be hard to see this perfect weather go but there are so many great holidays to look forward to!