Lately I've been feeling like there haven't been enough hours in the day! Right now us Freeman's are in transition. We traded in our Mitsubishi Montero Sport and got a Honda Odyssey. It was hard for us to say goodbye to our old SUV. I didn't really want to become a mini-van mom but Andrew and I really love our new car and can't wait to take it on a trip!
Elliot started kindergarden! *Aaaa* It's been exciting for him but since he's only doing half day I still get him all afternoon. Next week Avery starts pre-school. We had a back to school party with a giant water slide to celebrate!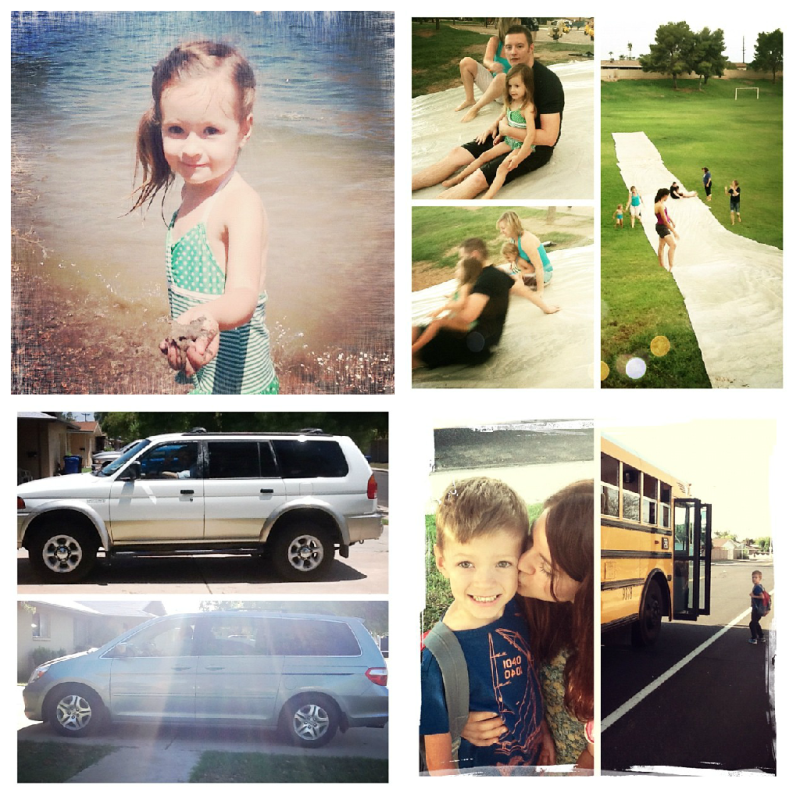 We also went to the lake last Saturday. This was only the second time for
Sir Freedom Fred
but this time we tried out a new, much better, paddle. It's been so sunny that Andrew and I still burned, even though we were only at the lake for a couple hours in the morning. I still can't believe we're living in 115 degree weather!
Louise and Stanley's family are moving out in the next week and a half. This will really change our life! They moved in while we were in England last December and we have learned all sorts of things about having house-mates. We love the Johnsons but with Stanley's classes ending it's time they moved on.
So, life is full of changes over here!