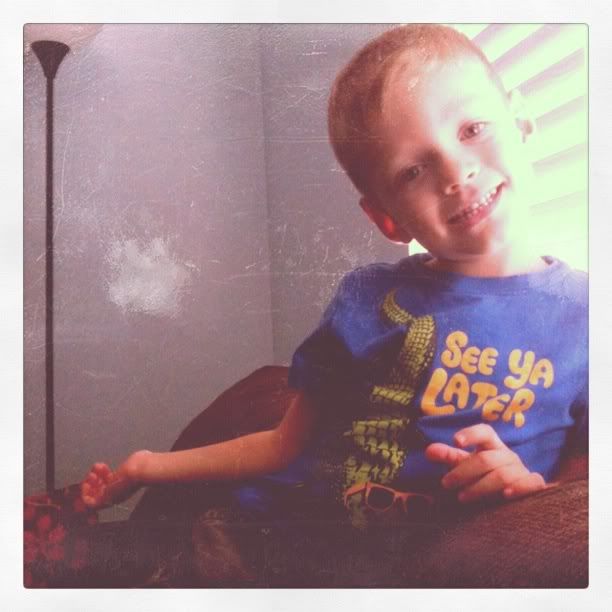 (cute picture of Elliot taken by my sister, Julie)
Andrew is in Washington DC for work and I miss him terribly.
Last month he went to Seattle for work for a few days and I didn't miss him as much.
I was too busy being hot and throwing up.
I think it's harder this time because it's the longest we've ever
been apart since we first got married.
Did you know we lived in separate countries
10 days after we got married for a month and a half?
Crazy, huh?
We also had a long distance dating relationship for a year.
This shouldn't be that hard for me, right?
I've done it before.
But he was too busy to contact me at all today.
A brief call or text would do.
You know, to check in on each other.
Andrew if you're reading this - please take a hint.
You're my better half,
my best friend,
my biggest support,
the love of my life,
and I miss you!
Maybe I shouldn't blog at night because I am way to emotional!
Well, I'm two lonely nights down, two to go.
I am so grateful Andrew isn't in the army!
p.s. I realize this post is about Andrew and has a picture of Elliot at the top. Too bad :)