The charm about having a girl is getting to do her hair in different styles. As her hair has been growing I've been able to do more and more with it.
At first it was just a headband.
Then came the small side front ponytail.
Now I can do a full on ponytail to her hair!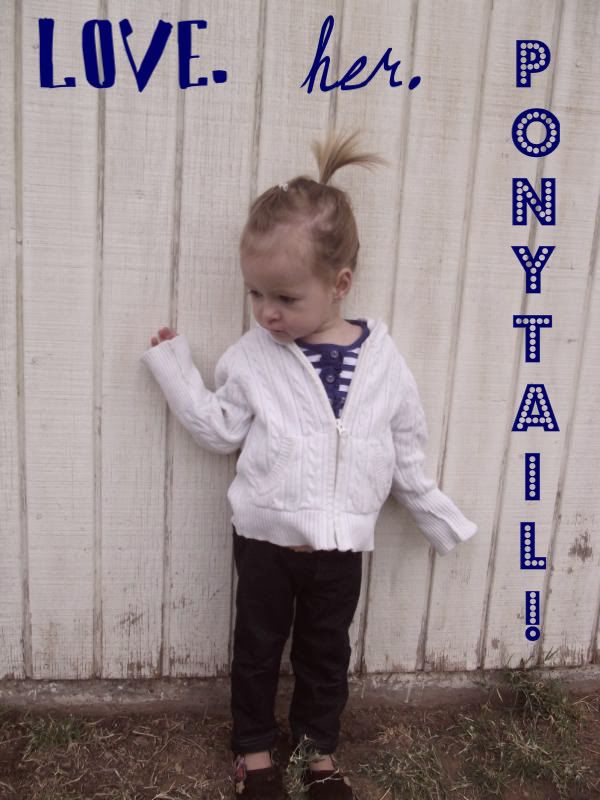 She did not enjoy the hair-do process because of all the tugging!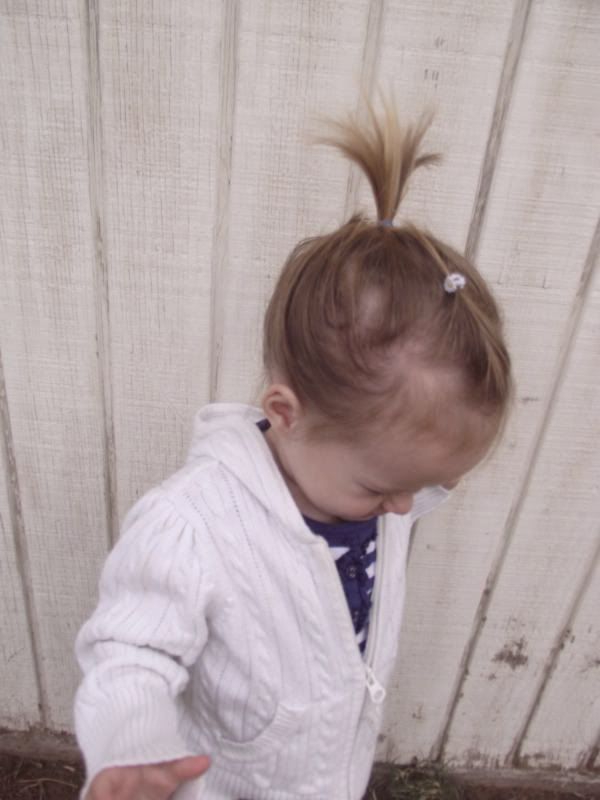 Admittedly only half of her ponytail was still up by the end of the day.
Now that her hair is long enough for a pony tail I just have to wait to be able to braid and curl it!